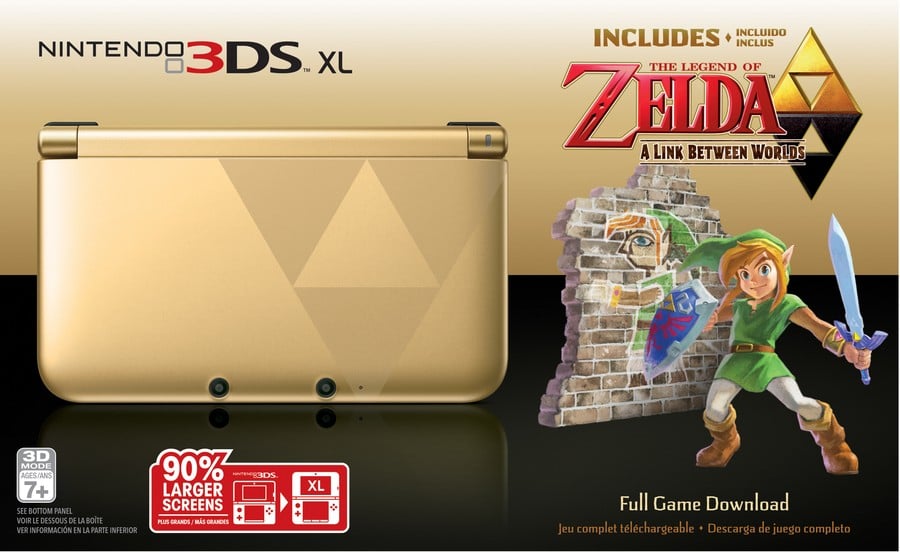 Not long ago we reported that Nintendo of Europe had unveiled an attractive 3DS XL model for the upcoming The Legend of Zelda: A Link Between Worlds, with a gold and black design that'll attract plenty of envious glances. Just three days later a leaked GameStop advert showed that the bundle was set to arrive in North America, too, which seemed inevitable.
Nintendo of America has now officially announced the system for its region, confirming that it'll come with a download code for the game included and have a recommended price of $219.99; it'll arrive alongside the game on 22nd November.
Below is a video announcement from series producer Eiji Aonuma, while above and below are some images of the slightly different artwork on the North American packaging. Are you interested in picking this up?