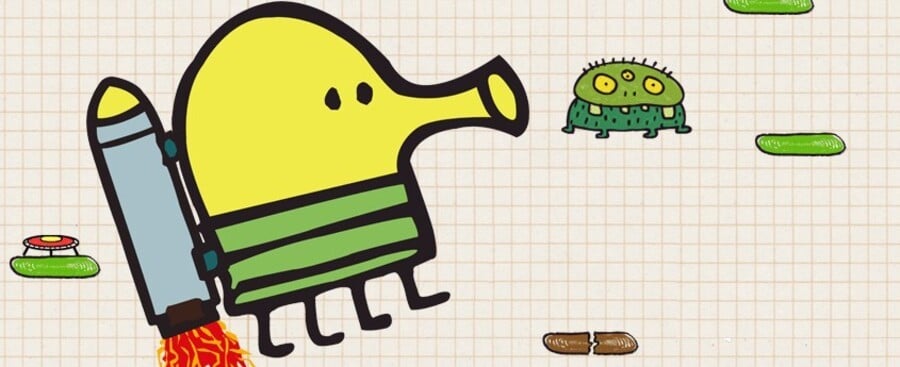 A short time ago we reported on the impending release of Doodle Jump Adventures for the 3DS — a console port of the popular smartphone title, Doodle Jump.
It has now been confirmed that the DS will also be getting a version of Lima Sky's title, named Doodle Jump Journey. It's a scaled-down offering when compared to the 3DS version, featuring three themes — Classic, Jungle, and Space — which can be played in Endless Mode. That basically means you're paying more for what is essentially the smartphone version of the game.
Both versions are being developed by Smoking Gun Interactive, the studio responsible for bringing the game to Xbox 360 Kinect this year.
In North America, both games are being published by GameMill, but the last we heard the 3DS version was being released in Europe by GSP Games. We can only assume the DS version will also be handled by this publisher.
Here's what Lima Sky co-founder Igor Pusenjak had to say about the news:
Nintendo is synonymous with great platformers, adorable characters and on-the-go gaming. Doodle Jump is a natural fit on Nintendo's handhelds. We're thrilled to bring the Doodler to audiences that have yet to meet him while bringing great new adventures to our existing fans.
Will you be picking up either version when they are eventually released?
[source eurogamer.net]