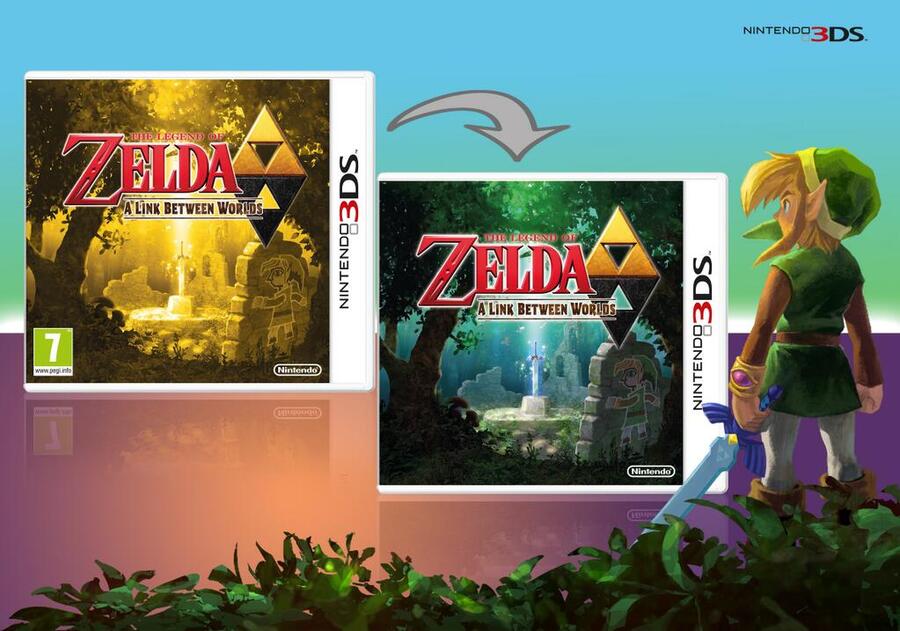 Nintendo of Europe and Nintendo UK previously revealed that The Legend of Zelda: A Link Between Worlds for the 3DS will feature a reversible cover sleeve for those purchasing the game in Europe. One side of the sleeve will feature the regular multicoloured artwork, with the other being basked in a lovely golden hue.
The image above has now been shown off to tempt potential owners via Twitter.
Which cover will you be proudly displaying on your shelf? Will you be buying the physical copy at all, or is the 3DS XL bundle just too good to resist?
[source twitter.com]