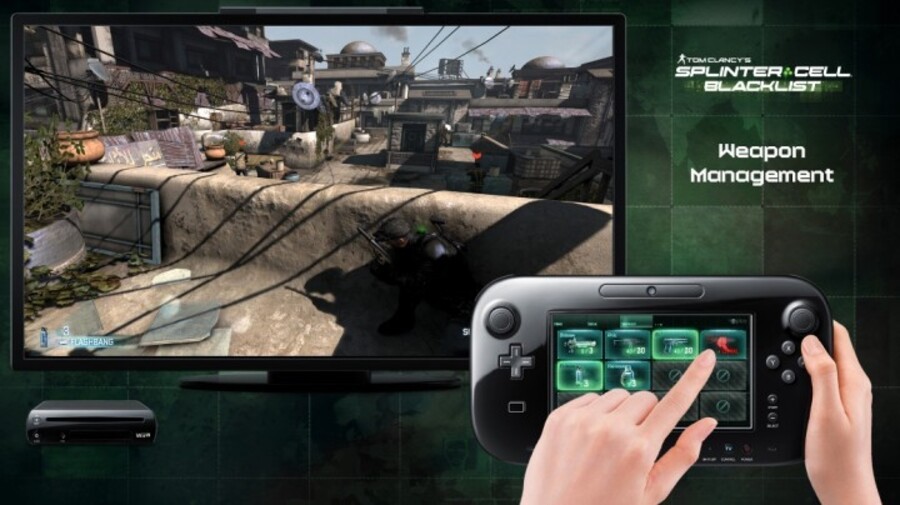 Ubisoft Toronto is only a few years old and is close to releasing its first title Splinter Cell: Blacklist on a range of consoles including the Wii U.
The game will feature a co-op mode, which will be available on all versions, while the GamePad will be utilised for things such as item management, setting targets, changing camera views and steering projectile weapons on Nintendo's system.
In an interview with Gaming Bolt, creative director Maxime Béland said he believed Splinter Cell: Blacklist was a "great fit" for Wii U. The protagonist Sam Fisher uses an OPSAT - that's OPerational SATellite Uplink for the uninitiated - in this iteration and he will use it in the same way players will use the GamePad.
Sam uses his OPSAT to control gadgets like the triorotor, which the player can also do using the gamepad. I'm proud of the fact that our Wii U implementation makes sense in the Splinter Cell universe, it feels like a really natural platform for Splinter Cell Blacklist.
Béland believes the GamePad's use in a franchise like Splinter Cell "makes sense":
Ubisoft Toronto is looking at new technology and seeing in which ways their features make sense to use for our brands ... It's an extension for what Sam does in the game. It's [a] great feeling when new technology immerses the player into gameplay in a fun and realistic way.
Jade Raymond is heading up Ubisoft's latest studio and said this adaptation of Splinter Cell will have nostalgic elements that fans both old and new will love.
Splinter Cell: Blacklist will be released in the US and Europe on 20th and 23rd August respectively. Ubisoft is bringing plenty of games to Wii U in the second half of the year, with titles like Watch_Dogs, Rayman Legends and Assassin's Creed IV Black Flag on the way.
What are your thoughts on Splinter Cell: Blacklist? Let us know in the comment section below.
Thanks to Ryan Millar for the tip!
[source gamingbolt.com]