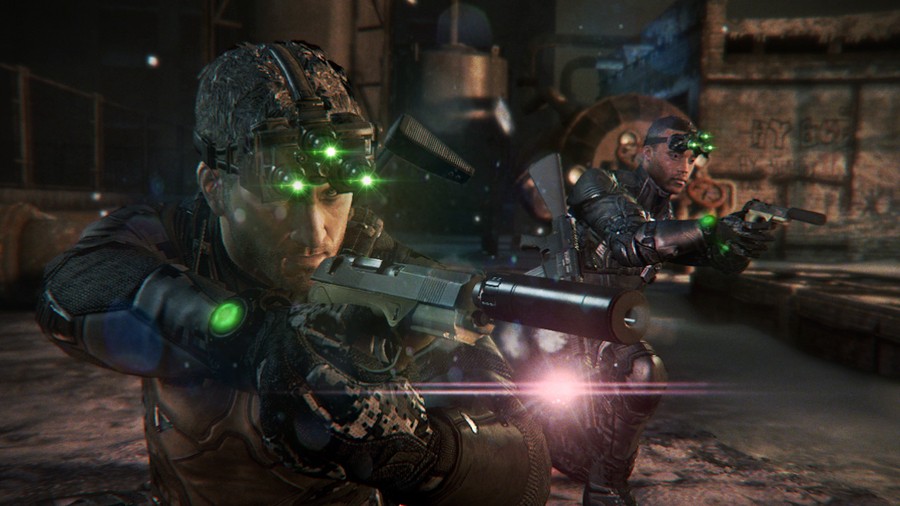 Splinter Cell: Blacklist is one of a few major Ubisoft titles heading to Wii U, set to perform a sneak kill on the system in mid-August. It's shaping up reasonably well, based on recent footage, with reassurances that stealth can be prominent and information showing that the GamePad's capabilities will be put to significant use.
The co-op gameplay is next under the spotlight, with new information and a high-production trailer being released to tempt us. In raw numbers, Ubisoft states that there'll be four mission types, 14 maps and support for local split-screen and online co-op. Naturally the focus is on working together against greater numbers, and teaming up to reach areas that'd normally be inaccessible to a single player. Accessed via the "Strategic Mission Interface" (SMI) hub, you'll also be able to earn in-game currency and additional weapons and gadgets by completing these missions.
You can see the trailer below. We notice that Sam and Isaac are still using bright highly-visible bulbs for their night-vision, but as it's a video game we won't let anything like logic get in the way of intense pew-pew action.