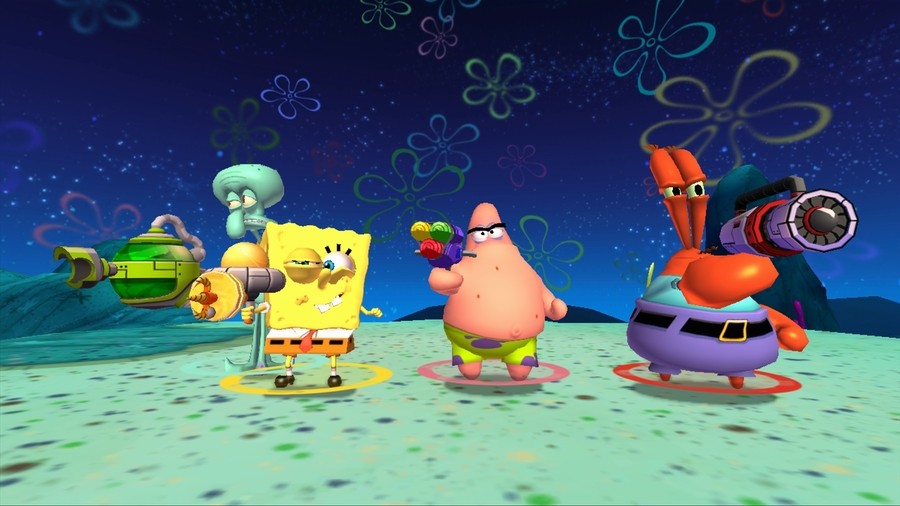 Activision and Nickelodeon have announced everyone's favourite water-absorbing sea creature will be starring in a new game later this year known as SpongeBob SquarePants: Plankton's Robotic Revenge.
The game will be released on Wii U, Wii, 3DS and DS - as well as other platforms - and is being developed by Canadian studio Behaviour Interactive. It's a third person, action-adventure game that sees old SpongeBob square off against Sheldon J. Plankton, who's created a mechanical army to steal the Krusty Krab's prized Krabby Patty Formula.
It features a mixture of exploration, combat and puzzle-solving and you'll be able to defend Bikini Bottom alone or with friends as the console versions have a co-op mode thrown in for good measure. Naturally, the pantaloon-wearing sponge is playable, but Patrick, Squidward, Sandy and Mr. Krabs are also available for selection.
SpongeBob SquarePants: Plankton's Robotic Revenge is set to be made available on 22nd October. While other systems will only feature four-player multiplayer, the Wii U will allow for five people to get involved at once locally. The Wii edition will accommodate four, but you won't be able to play with your pals on the handheld iterations, which is disappointing.
Activision and Nickelodeon recently announced a new Teenage Mutant Ninja Turtles sidescrolling brawler is on the way to Wii and 3DS and will be released at around the same time.
What are your thoughts on this SpongeBob game? Let us know in the comment section below.