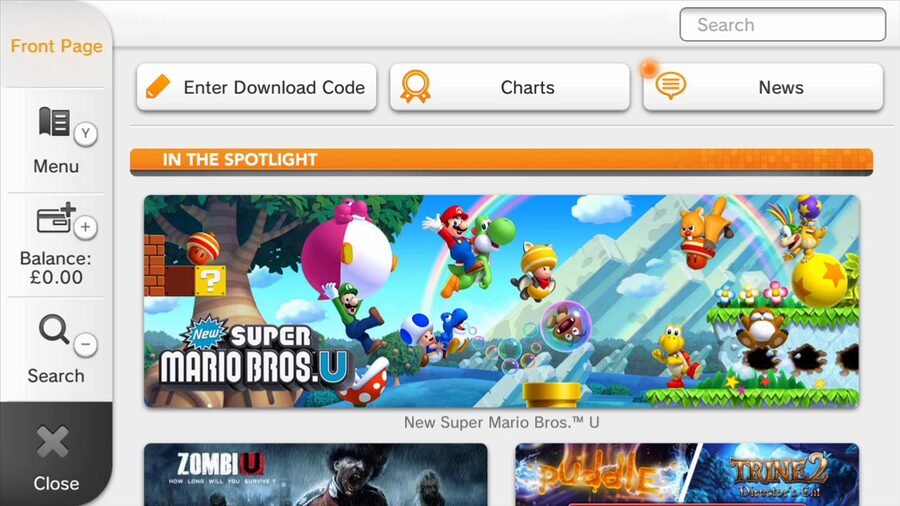 While Nintendo of Europe is encouraging retail downloads on Wii U by offering a 30% discount on The Wonderful 101 if Pikmin 3 has also been purchased on the eShop, Nintendo of America has now stepped in with its own offer for residents of the U.S. and Canada.
In a bid to tempt you into abandoning discs for a hard drive install, the North America deal encourages you to add plenty of funds to your Wii U eShop account before 28th July. If you add between $50-99.99 you'll be emailed a code for $5 of Wii U eShop credit on 2nd August, two days before Pikmin 3 is released in the region; if you add $100 or more, meanwhile, you'll receive $10 in credit.
Important things to know are that you need to have a valid email address tied to your Nintendo Network account, this applies to the Wii U eShop only, and only funds added between 22nd and 28th July (closing at 11:59 PST on the final day) will be eligible for the promotion. While it may seem like a lot of credit to add, it actually adds up to the value of a couple of retail downloads, and may make sense if you were planning to download a couple of upcoming releases anyway. For those that have a 32GB model, meanwhile, Wii U eShop purchases also make you eligible for $5 vouchers for roughly every $60 spent, as part of the Nintendo Network Premium promotion.
Are you planning to pick up some retail downloads, or are you thinking about it now with the possibility of picking up some free Wii U eShop credit? Let us know in the comments below, and if interested check out the official promotion website.
[source club2.nintendo.com]