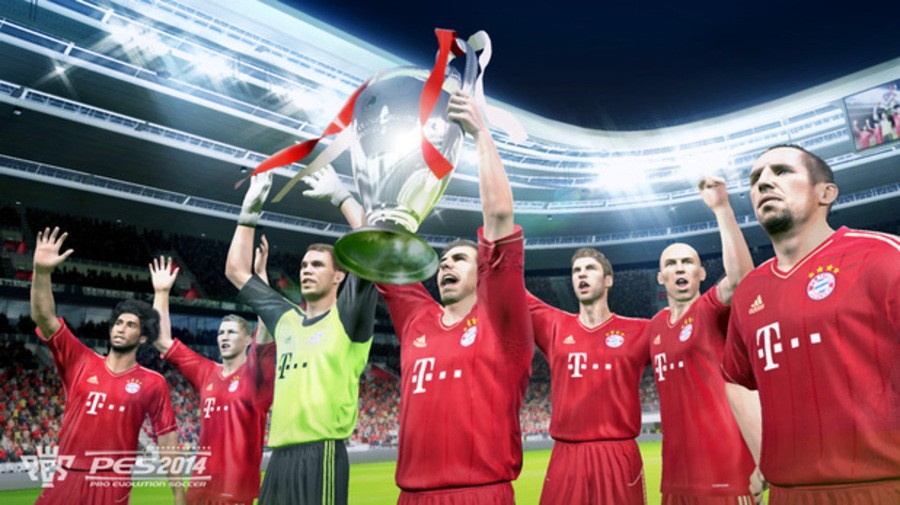 EA created quite a stir last month when it confirmed FIFA 14, its next iteration in is popular football franchise, would be skipping the Wii U and would only be making it to the PlayStation 3 and Xbox 360, as well as the PlayStation 4 and Xbox One - when they arrive.
Of course that means there's a market for another player to come in and claim the spoils, although that player certainly will not be Pro Evolution Soccer as Konami failed to give any of Nintendo's home consoles a mention upon the unveiling of PES 2014 earlier today.
While PES 2013 was on the 3DS, the next game in the series will not be, nor will it be available on the PlayStation Vita. It's down for a PlayStation 3, Xbox 360 and PSP release and will be skipping all of the next generation consoles.
Commenting on Twitter, PES European community manager Adam Bhatti said the reason for the lack of 3DS support was simply the fact that "no one bought it". Fair enough.
The Pro Evolution series has lost its luster in recent times and FIFA has dominated play for the last few years. PES 2014 brings in new features but it remains to be seen whether it can get back on level terms with EA's behemoth, especially with it being available on fewer systems.
Pro Evolution fares much better in the Asian and Latin American markets, therefore it is likely that Konami is leaving out next generation versions due to the fact the adoption rates of the new consoles in those parts of the world will be much slower than North America and Europe. Using this reasoning it's possible the 2015 version will make it to Wii U.
Are you disappointed PES will not be dispensed onto a Nintendo system this time around? Let us know by dropping a comment below.
[source eurogamer.net, via twitter.com]