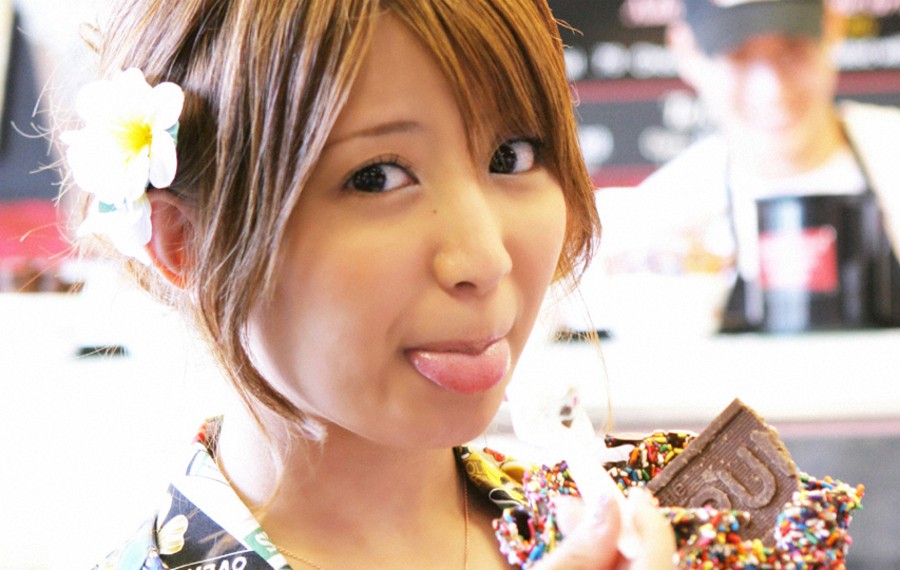 Japanese star Mari Yaguchi used to be in the band Morning Musume, and is no stranger to the world of video games — she starred (virtually) in Sega's Yakuza 4. She's also a regular columnist in the popular Japanese video games magazine Famitsu.
Her most recent column was based around the 3DS game Tomodachi Collection: New Life, and in it she writes about how she likes to cuddle up to a virtual representation of her husband, 27 year-old actor Masaya Nakamura. "Whaddaya think of this happy face my husband is making?" Yaguchi queries in the piece. "Aren't we so lovey dovey? How embarrassing."
Not quite as embarrassing as some other recent news regarding Yaguchi, we'll wager. Japanese magazine Josei Seven has recently published a piece claiming that the star was caught by her husband in bed with a 25 year-old male model. It has also been claimed that the couple have been separated for three months.
Yaguchi has already issued a public apology regarding the incident, and has cancelled recent TV appearances, citing ill-health.
Talk about bad timing.
[source kotaku.com]