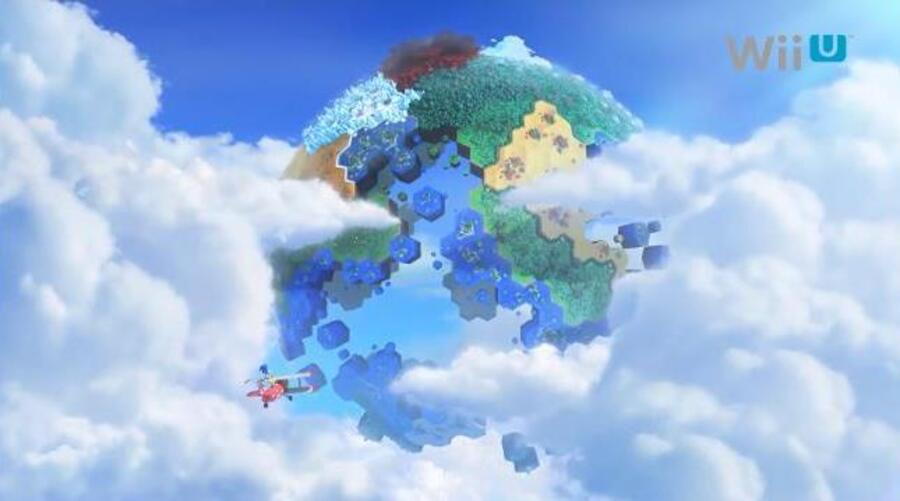 Since its announcement in the last Nintendo Direct, little has been said since about Sonic Lost World, which is one third of an exclusive worldwide deal for the mascot between SEGA and Nintendo. It's a new main series Sonic title coming to Wii U and 3DS, which may be enough for some long term fans for the time being.
While not exactly heavy with details, John Cheng — President and Chief Financial Officer of Sega of America Inc — has been quoted by the Associated Press to confirm that the title isn't any form of retread of existing games, but that it's being produced to feature new ideas for the franchise.
With 'Sonic Lost World,' we're going to introduce new gameplay and enemies, which is always fun. In terms of Sonic and his friends, he'll have his same friends there, and I think there'll be some new ones as well. It's not a reiteration. It's going to be all new.
Sonic has a lot of friends thanks to SEGA enthusiasm in recent times for expanding the blue one's roster, but this does potentially shatter hopes from the concept art that this would focus on Sonic and Tails. To take an optimist's approach, perhaps SEGA will strike the right balance.
Cheng also stated, briefly, his belief that Sonic can be a powerful exclusive for Nintendo's systems, while repeating a phrase that's often heard in the games industry.
It should be a win-win situation. Don't count Nintendo out.
How many of Sonic's friends would you like to appear this time? We'd be happy to kick it old-school with Tails and perhaps Knuckles, but we may see some other companions in the Lost World.
[source games.yahoo.com, via gonintendo.com]