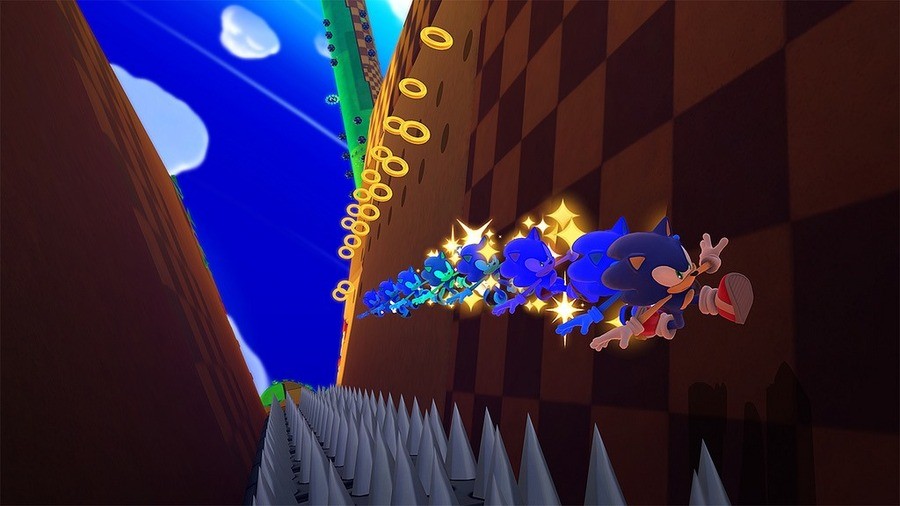 SEGA has unleashed the first details for its upcoming Wii U and 3DS exclusive, Sonic Lost World, after we were recently treated to the game's debut trailer.
Sonic's nemesis, Dr. Eggman, is up to his old tricks again and has harnessed the power of the Deadly Six, six menacing creatures. However, this doesn't go according to plan as they overthrow the evil Doctor, so Sonic must team up with the heavy-set one to destroy the new villains. He'll use new parkour moves and improved Colour Powers - returning from the Colours releases on Wii and DS - in order to successfully defeat the enemies.
As well as a single player adventure, both versions of the game will feature competitive multiplayer modes, with unique features taking advantage of each system's capabilities. The Wii U version allows you to control the Colour Powers by tilting, touching and aiming. It's also playable on the GamePad without the TV, while a two player "support mode" will be included.
The 3DS version will include exclusive Special Stages and Colour Powers unique to the handheld system.
Chief Content Officer of SEGA of America, Hiroyuki Miyazaki, had this to say in the press release:
We are proud of the strong relationship between Nintendo and SEGA and look forward to continuing success with Sonic Lost World on Wii U and Nintendo 3DS.

The game marks an evolution of the Sonic series and fans - both old and new - will be excited by a story which sees two of video games biggest adversaries, Sonic and Dr. Eggman, joining forces for the first time to help defeat a new deadly threat.
In case you missed it, here's the trailer again for your viewing pleasure.
[source blogs.sega.com]