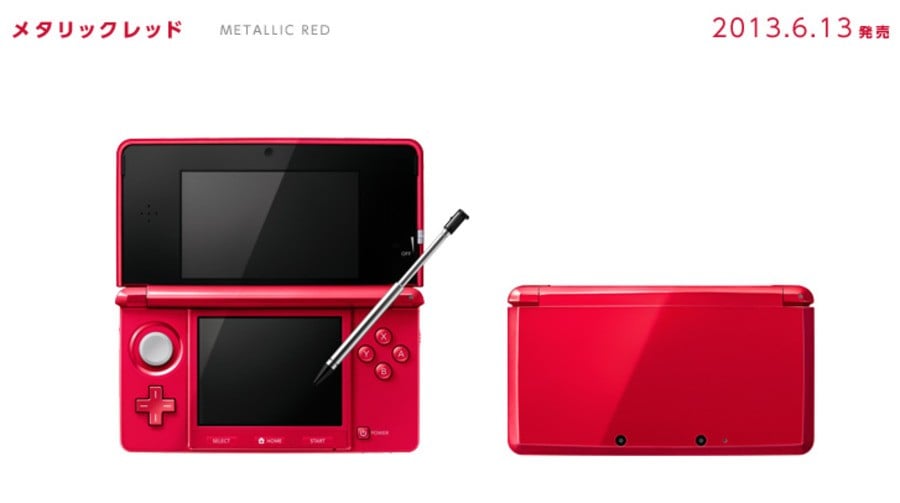 Nintendo has announced yet another new 3DS colour for gamers in Japan: Metallic Red. Announced yesterday — though the Eevee 3DS XL stole a majority of the limelight — the new system is a more vibrant shade of red than the previous Flame Red 3DS. It'll launch on the 13th June for 15,000 yen, along with a 4GB SD Card.
While one colour arrives through the door, two will leave; Nintendo is calling time on the Cobalt Blue and Misty Pink 3DS models. Production of both colours is set to be discontinued.
Does the Metallic Red catch your eye, and are you hoping it'll venture West? What are your thoughts on the two colours being phased out — will you perhaps pick either of them up before they're gone forever? Let us know your thoughts in the comment section.
[source nintendoeverything.com]