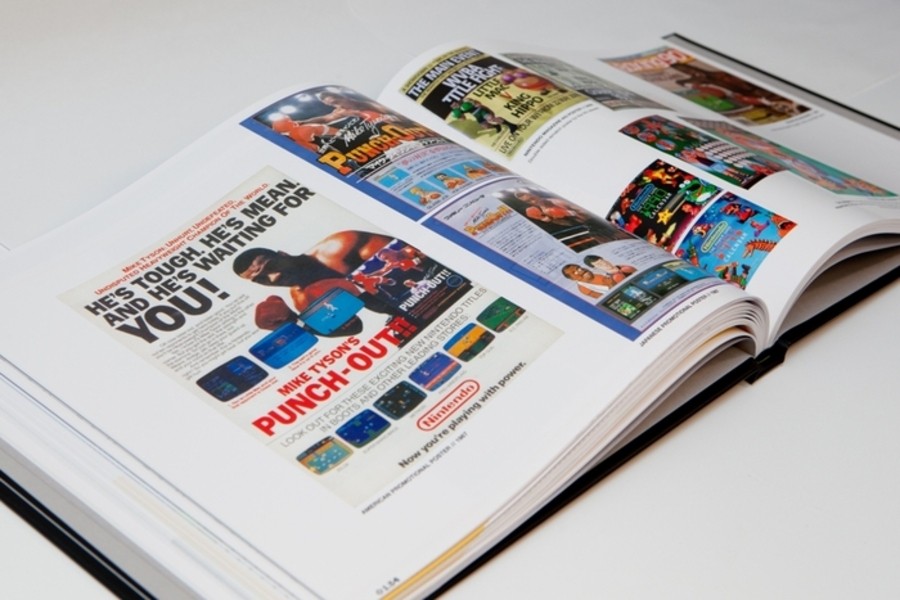 While we cover a fair share of Kickstarter development fundraisers, one that's worth a mention is the Pixel Perfect: Mike Tyson's Punch Out!! book project, which was to raise money to enable public distribution for a limited run of 200 copies. The book itself was finished, an unofficial encyclopedia for the NES title that's attractively presented in gorgeous colour, with the 240 pages bound in an attractive hardback cover. It looked like a special collector's item for fans of the series.
Unfortunately, despite hitting its funding target of $25,000 last October, it failed to make it out to its backers — all money was returned — as its authors couldn't obtain the necessary permissions to sell it to the public. Nintendo cited "complex rights and ownership issues", which were no doubt complicated further by the use of the Mike Tyson name that was subsequently dropped from the title. In any case, copies are restricted to the group that put the book together, with public sale out of the question.
Of course that doesn't stop the authors self-printing personal copies, and one of its contributors, Matt Turk, recently attended a Mike Tyson event and had the opportunity to present the former boxer with a copy. Here's his account of handing him the final product:
On the whole I think he was pleasantly surprised by the book and gladly accepted it. I didn't see anyone else who had anything for him so it is probably pretty rare for someone to actually bring something for him when usually everyone is expecting something from him. After showing him the book he asked if he could maybe use the cover of the book on a slide in future shows when he is talking about his endorsements.

I included a note tucked into the book that explained the project in greater detail (why it was done and why we were unable to distribute it to the public) that also had a link to the book's website and my email address.

As I was walking away he grabbed me by the arm and asked me my full name. I responded and he said sincerely "thank you", and almost on cue he winked at me with his right eye, which was very reminiscent of the video game itself.
You can check out the video below to see what we've ultimately missed out on seeing, but at least all of the contributor's hard work has seen a reasonably happy ending.
[source pixelperfectbooks.wordpress.com, via destructoid.com]