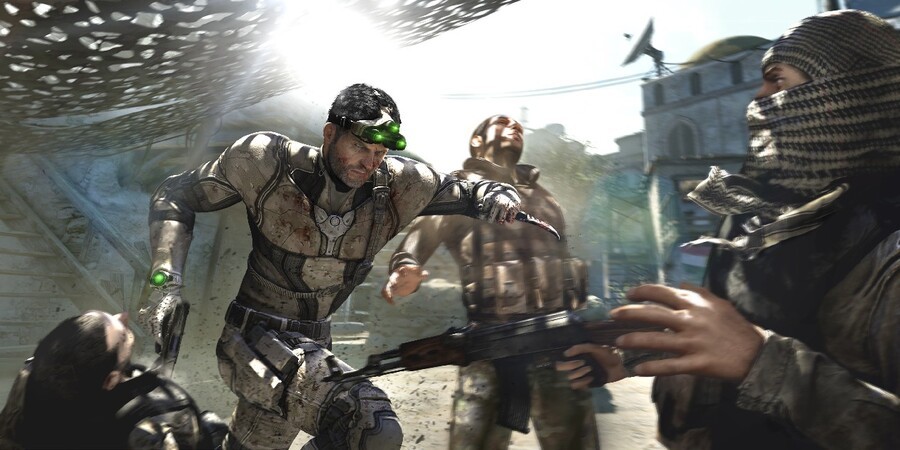 Nintendo has sent out a fresh press release re-affirming third-party support coming to Wii U, and within the details of titles we know about is one that was still an unknown. After plenty of rumours suggesting its arrival, it's now confirmed that Sam Fisher's latest adventure, Tom Clancy's Splinter Cell Blacklist, is coming to Wii U; it'll creep out of the shadows in North America on 20th August, European and PAL territories on 22nd August and the UK one day later on 23rd August.
Shown off with much bombast by Ubisoft during E3 2012, the reaction within the watching Nintendo Life team was typically "is that really Splinter Cell?", due to its heavy emphasis on action and cover-based third-person shooting. A five minute demo doesn't make a whole game of course, so time will tell in terms of how much the series' sneaky spying legacy survives.
In terms of what separates the Wii U version, we can expect the touch screen and "motion-based inputs" to help you to use gadgets, take out enemies and intuitively switch between weapons and items. We wouldn't let the motion-based inputs line worry you too much yet, as they arguably worked quite nicely in Ubisoft's ZombiU.
Now that it's definitively confirmed, do you think you'll be picking this up in August? With titles such as Rayman Legends and The Legend of Zelda: The Wind Waker HD also due in the Autumn season, it's shaping up as a decent period for new Wii U games.