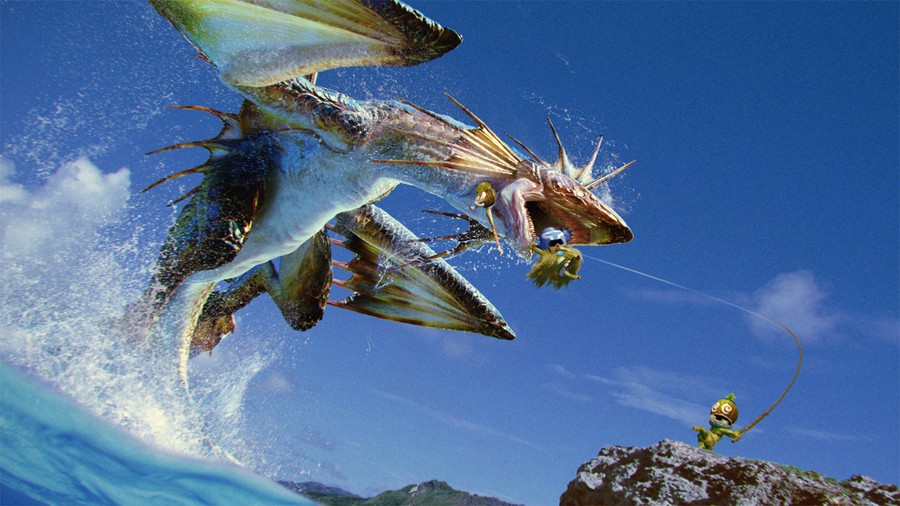 Monster Hunter 3 Ultimate hit Europe late last week, landing on Wii U and 3DS to accommodate all gamers with a current Nintendo platform. It's a high-profile release that's had a fair bit of attention — as well as broadly positive reviews — while the Wii U version has been seen by some as the first step in a much-needed improvement of the home console's fortunes. The first sales results are in, and while they may not be quite as headline grabbing as the biggest optimists would hope, they're positive nevertheless.
The data from UKIE has come out, and MH3U has come into the UK charts in 7th place; 55% of sales are for the 3DS version, while the 45% of Wii U units also account for nearly 50% of the value of Wii U software sales across the board. Rather discouragingly, widely slammed The Walking Dead: Survival Instinct is at number three, but a small sign of encouragement is given for Wii U hardware sales with the presence of Nintendo Land, which sneaks into the top 40.
We're not sure the Monster Hunter result will bring out the balloons and party poppers, but considering some comments on social networks about relatively limited availability, it's not a bad result. These results also take no account of online sales, with Capcom's beast occupying second place in the UK Wii U eShop chart at the time of writing.
[source ukie.info]