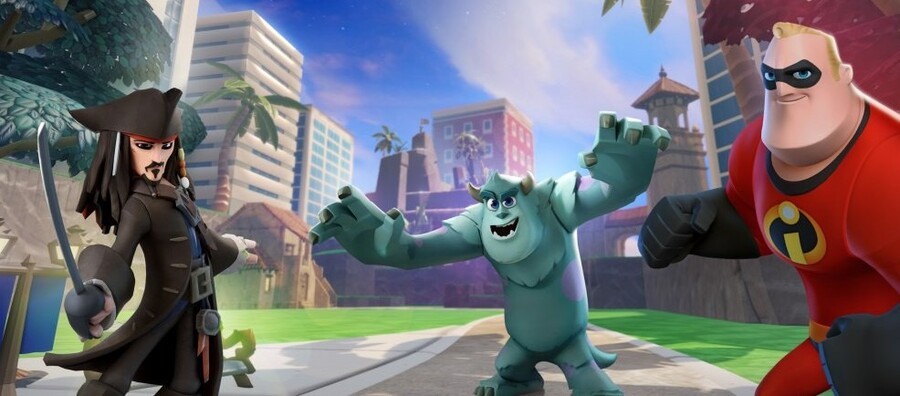 Jerry Storch, CEO and Chairman of Toys R' Us has spoken to Family Gamer TV about his stores' anticipation of Disney Infinity to further substantiate the toys-to-life genre.
Talking at the Skylanders Swap Force launch event, Storch confirmed that he thought there was "plenty of room for both games" and that this could be a "great source of growth" for a "declining video-game industry". As he put it, "together they provide a lot of presence and legitimacy to this genre that will only make it greater."
When asked if Toys R' Us will be supporting the Disney game in a similar way to their approach with Skylanders, Storch responded:
Well it's different and we are the toys authority at Toys R Us so anything big you know you are going to find, and in an oversize special way with plenty of exclusives and excitement.
His comments seem to suggest that, like for Skylanders, Toys R' Us is likely to have exclusive Starter Packs and figures for Disney Infinity. Exactly what shape this will take is yet to be seen.
In relation to Skylanders Swap Force, Storch suggested that the requirement to buy a new Starter Pack and Portal this year would not be an issue for Toys R Us customers. He also said that there was plenty of growth left in the toys-to-life sector. Finally, Storch rebuffed the suggestion that high prices on eBay for rare Skylanders figures was not an issue for the store, and was actually an "indicator of true value".
With both Skylander Swap Force and Disney Infinity launching on all Nintendo platforms, there is likely to be plenty of manoeuvring from both Activision and Disney Interactive as we get closer to launch.
Thanks to Family Gamer's Andy Robertson for contributing to this report.