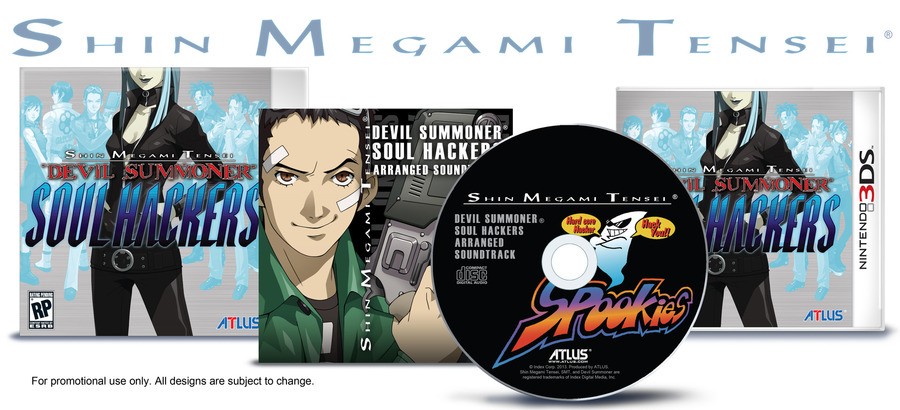 Last month we reported that Atlus is bringing Shin Megami Tensei: Devil Summoner: Soul Hackers to North America on 16th April this year.
Today, the publisher has revealed a nice little treat for true fans of the series who pre-order the game at participating stores: a limited edition box set containing the game along with a CD filled with arranged versions of the game's wonderful musical themes. Quantities will be limited, so make sure to get your pre-orders in quick if this exclusive bundle appeals to you.
The game will also be available for download from the 3DS eShop on launch day, however you won't be able to grab the CD unless you purchase the retail copy.
What are your thoughts on this box set? For those of you in Europe, are you hoping this makes its way across the pond? Leave a comment to let us know.
[source atlus.com]