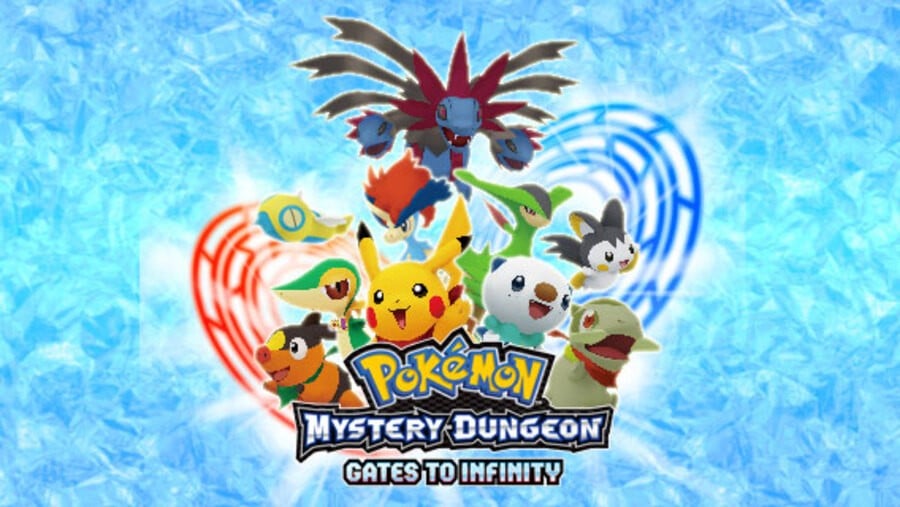 Nintendo has confirmed that Pokémon Mystery Dungeon: Gates to Infinity will be coming to North American 3DS consoles on March 24th, 2013.
The latest instalment in the popular Mystery Dungeon sub-series, Gates to Infinity will allow 3DS owners to use the console's camera to scan objects and access new locations.
Here's the press release:
Become one of five popular Pokémon from the fan-favorite franchise – Pikachu, Snivy, Oshawott, Tepig or Axew – and journey through infinite dungeons, battle and befriend other Pokémon, collect treasures and explore the game's vast, beautiful world – all in amazing 3D. In Pokémon Mystery Dungeon: Gates to Infinity, there are many labyrinths called Mystery Dungeons that change their form every time a player enters. Pokémon, items and treasure within a Mystery Dungeon will change location every time a player re-enters.

Players can gain access to additional Mystery Dungeons through "Magnagates." To open the Magnagates, players scan circular objects in the real world using the Nintendo 3DS Camera, allowing them to continue their adventure, even after they have completed the main Mystery Dungeons.
Pokémon Mystery Dungeon: Gates to Infinity also introduces wireless multiplayer features to the series. More details on this functionality will be shared in the future.
Is this the news you've been waiting for? Drop a comment below to tell the world.