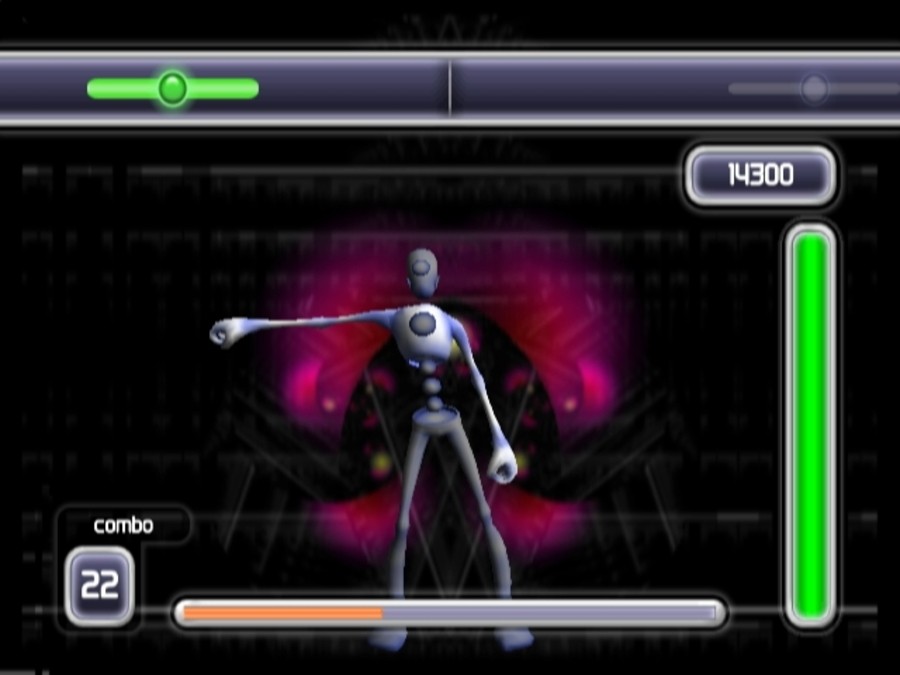 You can now get your first look at the game in action finally as Ghostfire have been so kind to throw up two videos on to Youtube (embedded below). Our first thoughts are this might be WiiWare's answer to Wii Fit, allowing you to burn off some energy doing some exercise whilst gaming for a change. Armed with a Wiimote in each hand Helix will track your hand and arm motions and recreate this on screen to make your skeleton-like figure dance to the beat.
With psychedelic backgrounds and over 30 electro trance tunes you can prance about your living room pretending that you are the world's greatest raver when in reality you look like a deformed octopus being tortured!
How the game will actually play is a bit of an unknown at present. It is likely that you will have to follow choreographed moves in order to get a good score. All in all it looks quite interesting and it is good to see some independent musicians get a chance to get their music heard by a wider audience.
What do the WiiWare World readers think?
Love Sensation:
[youtube:jpzsyFSlF54]
Arabian Sky:
[youtube:Wkdm2qEWNcM]