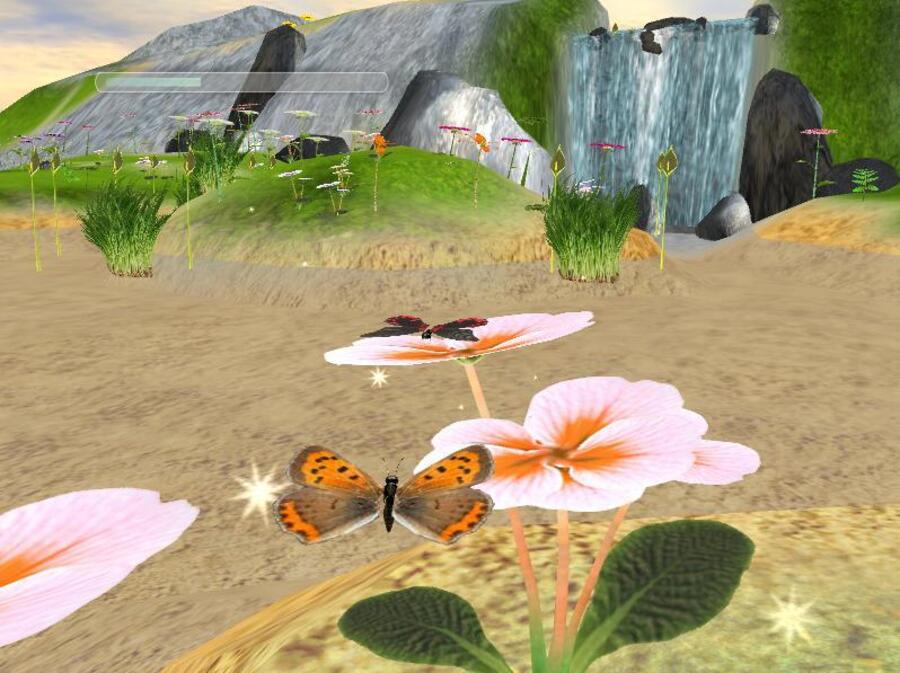 Originally entered in Microsoft's 2007 "Dream, Build, Play XNA" competition, the game has since been confirmed for release on both Xbox Live Arcade and PC. News has now reached us that this interesting title is also being prepared for release as a WiiWare release, and what's more it looks like Nintendo fans are going to be the first to play it.
The game involves the collecting and raising various species of butterfly in a tranquil garden setting. The breeding aspect of the game is looking quite advanced and director Shayne Guiliano promises an impressive degree of interaction with the environment:
Everything you interact with, every choice you make, really shapes the world around you.
He also admits that while the game was created with XBLA in mind, it's actually far better suited to Nintendo's machine:
As far as online capabilities…we actually believe the Wii is more suited to the kind of social and online networking functionality we want for Butterfly Garden. For instance, having the ability to send cocoons and flower seeds to friends via Wii Connect 24 messages, which they can retrieve at their leisure, is something we intend to support.
This looks like it could be the ultimate "chill out" experience and might even represent the Holy Grail of "Pokemon for grown-ups". The only problem is that we won't be able to experience this unique looking title until Spring/Summer 2009.
Source: Nintendic