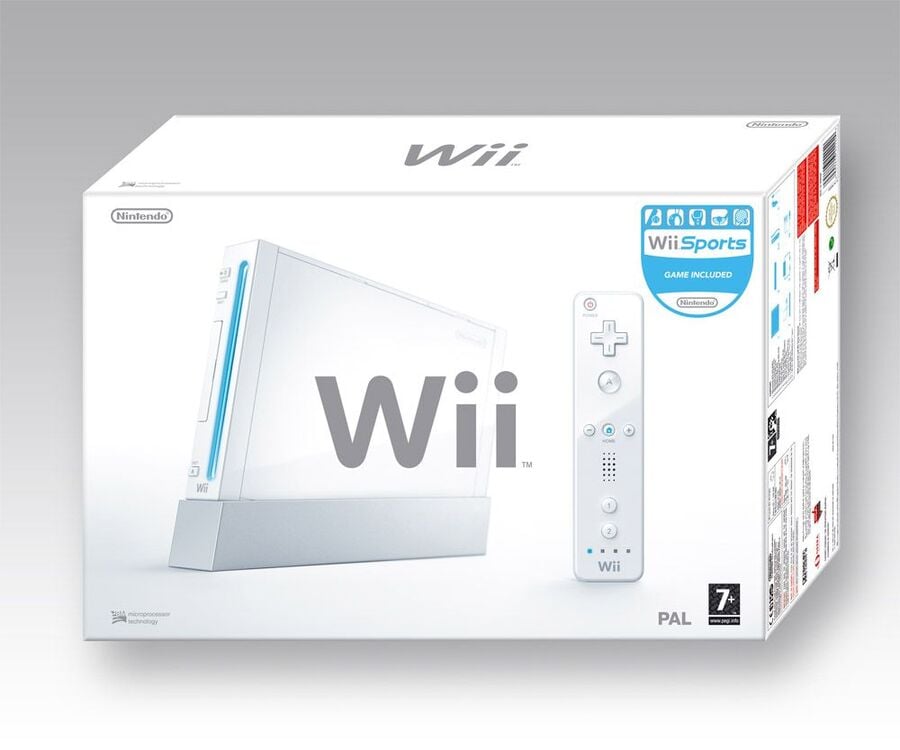 The Wii train is approaching the station, finally the mass market will be able to get their hands on the Wii console and we'll all know first hand, if Nintendo's gamble has paid off. What's all the fuss about?
"The most important advance for video games in the last 10 years was the introduction of Super Mario 64, which ushered in the era of true 3-D gaming," says Nintendo of America President Reggie Fils-Aime. "Wii will have the same effect on how players connect to their games, and it is made for everyone. Simply said, games have never felt like this before."
The Time Has Come
Americans will finally be able to buy Wii at midnight tonight, thats around 5~7am UK time, its reported that Nintendo will have a good supply of consoles across the country as they've been working flat out over the past week delivering as many consoles to stores as physically possible.
There are to be midnight launches across the country, in New York the Toys R Us store in Time Square will play host to Reggie and also GameStop in Los Angeles will play host to an opening launch party.
"Toys "R" Us Times Square in New York City will be transformed into the ultimate entertainment center with interactive gameplay, music, fun, games and special appearance by Nintendo President, Reggie Fils-Aime, who will sell the first Wii. Activities begin at 8 p.m.

GameStop at Universal CityWalk in Los Angeles will be transformed into the ultimate entertainment center with interactive game play, music, fun, games and special guests from Nintendo."
The Units
Nintendo is shipping 4 million Wii systems globally through the end of 2006. While shipments will be sent to retailers continuously, Nintendo cautions shoppers to act early because demand is so high. Although we're not expecting the same kind of lines that were saw for PS3, we do imagine some larger stores in the US to have gamers queuing to get their Wii. Nintendo have delivered pretty much what they promised for launch, so it probably won't be too hard to find one when they finally go on sale tomorrow.
We'll be keeping an eye on the ground and our cameras at the ready, we'll snap some pictures of the launch when we can.
The Wii Shop
Once Americans get their paws on the console, it will also signify the launch and official "turning on" of the Wii Shop channel which allows gamers to download games for the Virtual Console, the first Nintendo console to feature backwards compatibility. To buy things in the Wii Shop, gamers need Wii points, users can buy Wii Points at retail or with a credit card in the Wii Shop Channel.
More Virtual Console games will become available weekly every Monday following launch and by year's end, gamers will be able to pick from a library of 30 or more classic games.
The Hype
Originally there was a luke warm response to Nintendo's "Revolutionary" controller, but after a hugely successful E3 demo, the industry has been thick and fast to praise the controller, with very few negative responses.
"Wii makes use of a remarkable motion-sensitive controller called the Wii Remote, which resembles a TV remote control. It's designed to be more inviting and comfortable for non-gamers to use, unlike button-heavy controllers. It contains a speaker, which makes the experience all the more real."
Along with the new controller and console, gamers have been waiting for something else, something we've been waiting for since before we'd even heard of the Wii... Zelda.
"The Legend of Zelda®: Twilight Princess delivers an unprecedented experience. It's the first time a new game from this storied Nintendo franchise has been available on launch day. Early reviews herald this epic adventure as one of the greatest games of all time. Bryn Williams of GameSpy writes that: "Nintendo has once again crafted a video game that will be remembered for years to come. … an instant classic," while Ryan Jones of GamePro says simply: "Zelda is freaking awesome."
Wii Salute You
Nintendo have certainly done us proud, something about this launch just seems so much more important than the Gamecube. Will tomorrow mark the return of Nintendo back to its former glory days? Is Zelda really worth such a long wait? Does the Wiimote actually work as well as Nintendo claim?
Tomorrow, we find out.