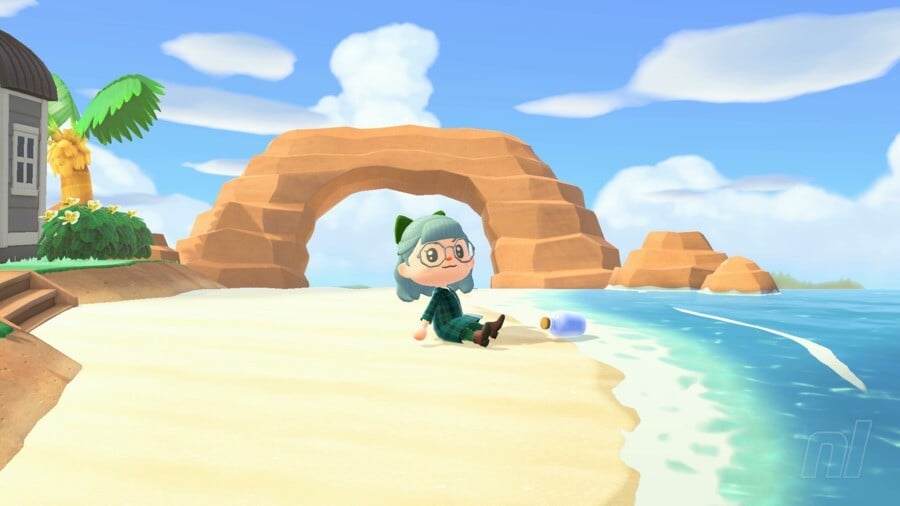 It's been about two weeks since the release of Animal Crossing: New Horizons' massive 2.0 update, as well as the Happy Home Paradise DLC, so hopefully most of you have had a good crack at it so far!
With two weeks of Brewster, Gyroids, home designs, and even the return of one Mr Resetti, we've all had the opportunity to settle in to a post-2.0 world, and so now we can ask you: What's been your favourite bit so far?
I'll go first, so no one else feels shy.
It would be too easy to say that my favourite part of the update is the entirety of Happy Home Paradise. That's cheating. But the new design tools — partition walls, counters, ceiling decor, soundscapes, and accent walls — have really re-awakened my love for interior design in the game.
Previously, it was all about using tricks to get the effect you wanted — simple panels served as partition walls, desks became kitchen counters, and so on. Now, it's much easier to create interesting, varied rooms with official tools.
It's fascinating how small changes can lead to big ideas. Creative people have already discovered new ways to use the new items and tools — making Glow-In-The-Dark Stickers into transparent window panes, using partition walls and accent walls to create a garden or balcony, and combining ceiling décor with floor furniture to make it look like there are curtains or lights inside them. You can see several new tricks in this video, for example:
And, since I'm the one writing this and I can bend the rules — I also really love the fact that many of the new 2.0 features are designed to let people ease back into the game.
The Beautiful Island ordinance lets me clean up those weeds in no time (and there's always Leif's island-wide weed-pulling service if it gets really bad), and Katrina's friendship boosts let me recover from the time I've spent away. Harv's Island gives me easy, daily access to Saharah, Kicks, and Redd, so it's faster to catch up on all the things I've missed, and Kapp'n's boat tours give me access to seasonal islands for mopping up all of the recipes and materials I didn't get.
And yes, all of those things cost money — but with the Nintendo Switch Online app, I can track turnip prices relatively easily, so I'll be a millionaire in no time. Probably. Fingers crossed.
But with so much to pick from, what are your favourite new additions to Animal Crossing: New Horizons — either in the DLC, or the free update? Let us know in the comments!
(And don't forget to check out our "50 Things You Might Have Missed" article for some ideas!)