Courtesy of Summer of Devolver Digital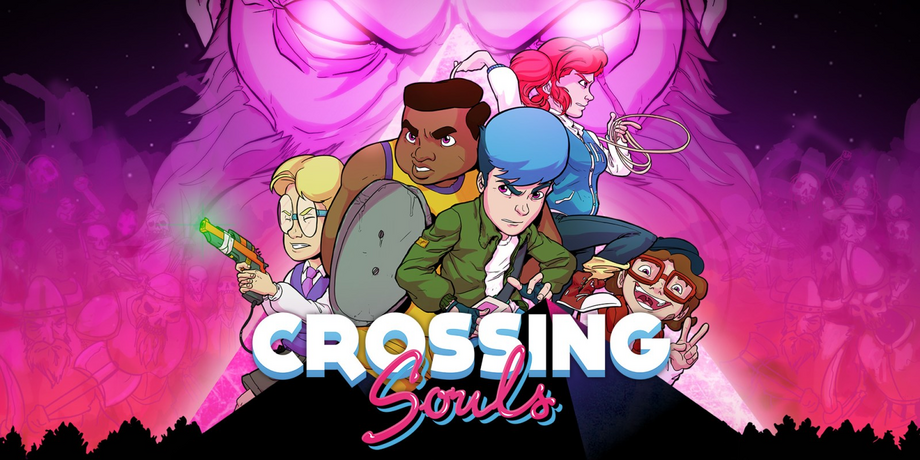 To celebrate the Summer of Devolver Digital we've kindly been provided with 10 North American eShop Download codes for Crossing Souls on Nintendo Switch. All you need to do is answer the question below and we'll pick 10 lucky winners at random and assign them a code, simple right?
About The Prize
In Crossing Souls the player will be able to control five different characters, mixing each one's unique abilities and weapons to overcome all the challenges and obstacles ahead of them. You will explore lots of places, interact with hundreds of NPC from different periods of time, solve puzzles, look for secret places and treasures, and fight against enemies in order to save your loved ones.
How To Win
It's simple, login or register and answer the question, we'll randomly select the winner(s) and contact them via email.
Enter The Competition
Sorry, you're too late, the competition is now closed, please try again another time!
And The Winner Is...
Thanks to everyone that entered, the winners have now been selected and emailed their codes. The winners are: russellohh, Tekkaman-James, Shepdawg1, Cynas, Fiyaball, Impulse, Seanaube, KrisChavez, eduardopaulo, trembizzle
Rules
Closing date for entry is midnight GMT Sat 1st September 2018, winners will be contacted via email, prizes will then be provided by download code or gifted directly to the console. You may only enter once, duplicate entries will be removed. You must be a North American resident to receive the winning prize. Please read our full competition terms and conditions before entering.