A truly heartfelt gesture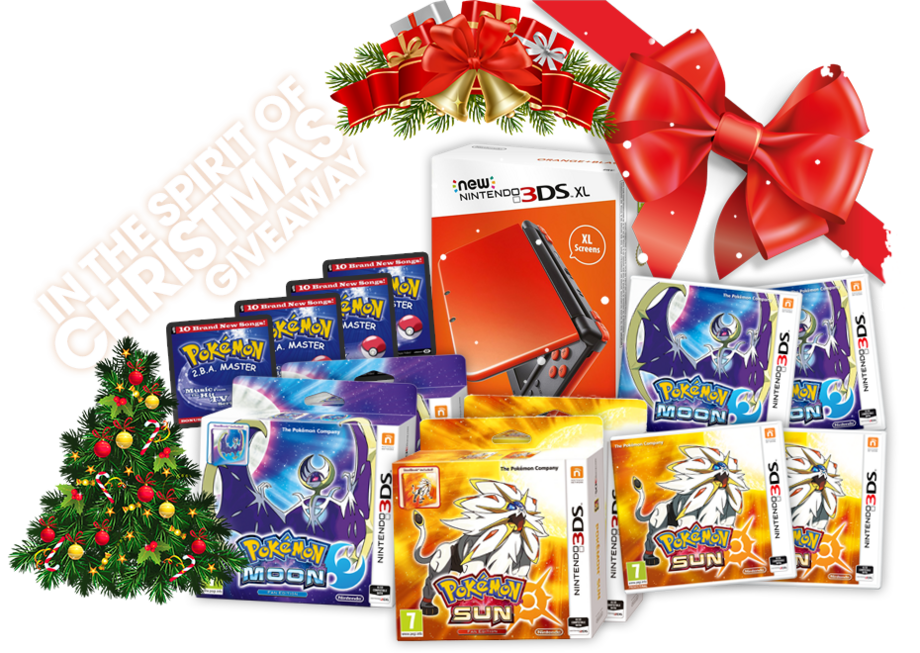 In a true act of kindness a regular Nintendo Life reader, who wishes to remain anonymous, contacted us with a desire to spread some festive cheer to all readers after what has been a difficult year for many across all walks of life.
Not only do they wish to restore some faith in an increasingly cynical world they also want to pay thanks to the dedicated healthcare professionals that have helped them through a lifetime of illness. We deliberated here at Nintendo Life as to whether we should act upon this unusual request, but their story was so heart warming we couldn't turn them down and agreed to facilitate this giveaway.
Pokemon Sun & Moon became the obvious choice and our kind soul has donated a huge number of prizes for this Christmas giveaway, with eight up for grabs.
1st prize will receive a New Nintendo 3DS XL Orange & Black Edition + 3DS Charger + Pokemon Sun or Moon Fan Edition + Pokemon Music CD.
2nd/3rd/4th prize will receive Pokemon Sun or Moon Fan Edition + Pokemon Music CD.
5th/6th/7th/8th prize will receive a copy of Pokemon Sun or Moon (Standard Edition).
Wow! We'd like to invite all our UK readers to have a think about their friends and family when entering this competition, do you know someone that you could gift this prize too? Whose year can you brighten up with this competition?
Finally, we'd like to extend our thanks to the reader in question, we're completely blown away by your generosity and we wish you and your family the very best Christmas possible. Merry Christmas!
About The Prize
Your journey in Pokémon Sun and Pokémon Moon will take you across the beautiful islands of the Alola region, where you'll encounter newly discovered Pokémon, as well as Pokémon that have taken on a new Alolan style.

You may even encounter powerful Legendary Pokémon and other special Pokémon, such as the mysterious guardian deities. Keep track of all the Pokémon you've seen and caught with the new Rotom Pokédex.
How To Win
It's simple, login or register and answer the question, we'll randomly select the winner(s) and contact them via email.
Enter The Competition
Sorry, you're too late, the competition is now closed, please try again another time!
And The Winner Is...
We've now selected our winners and will be contacting via email to mail out your prizes.
1st Prize: NintendoFan990
2nd, 3rd, 4th: dtonlinux / -SD- / Jammy01
5th, 6th, 7th, 8th: Demi95 / coupe20vt / Rockertron / uberphoenix1995
Congratulations to our winners and thank you everyone for entering!
Rules
Closing date for entry is midnight GMT Tue 13th December 2016, winners will be contacted via email for their postal address, prizes will then be posted via registered mail. You may only enter once, duplicate entries will be removed. You must be a UK resident to receive the winning prize. Please read our full competition terms and conditions before entering.