Upto three winners will see their designs made!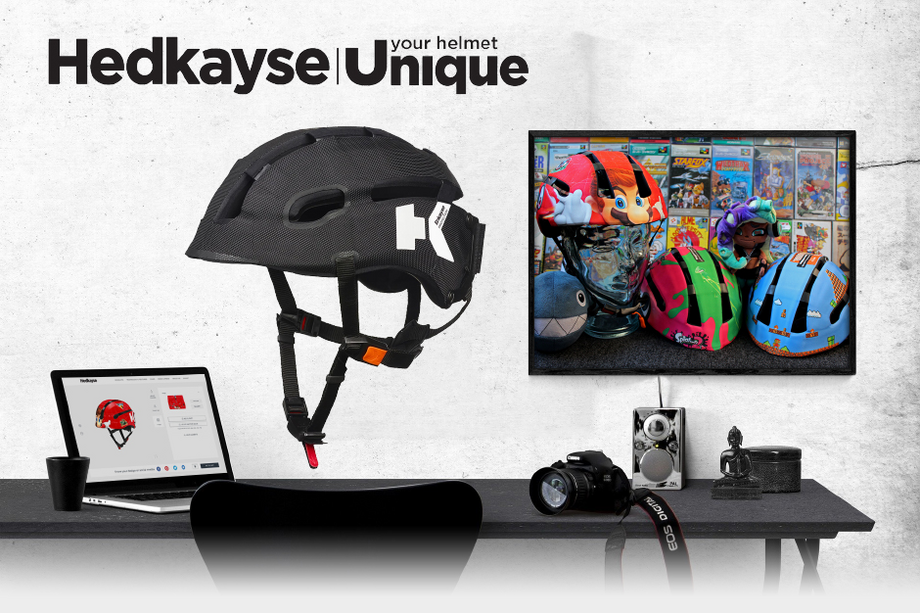 We had a lot of fun designing our own Nintendo-themed cycle helmets thanks to UK based helmet maker Hedkayse. The lovely folks at Hedkayse were so impressed they would love to see the designs that YOU can come up with if you were able to design your own helmet. Upto three lucky winners will then have their custom designs turned into reality and made into the real thing (worth £150/each) and shipped to your door - worldwide.
All you have to do is download the design template, create your own video-game inspired design and submit your entry. You can also use the Hedkayse Unique designer to preview your design in 3D.
About The Prize
This is simply the toughest cycle helmet available. Hand made in the UK, the Hedkayse ONE recovers after impacts, unaffected by everyday knocks and bumps.

With Hedkayse Unique, every single helmet is one of a kind, designed by you & made by us. We love custom kit and it really makes us smile when we see people having fun!
Find Out More
Check out the designs we made using the helmet builder, you could literately design anything you want. Samus Varia Suit helmet? Yes please!
How To Win
It's simple, login or register and submit your entry, we'll then select the winner(s) and contact them via email.
Enter The Competition
Sorry, you're too late, the competition is now closed, please try again another time!
And The Winner Is...
We had some great designs and designs by LuigiMario, SuperDrewio and BabyYoshi12 are currently in production! Watch this space.
Rules
Closing date for entry is midnight GMT Sun 5th July 2020, winners will be contacted via email for their postal address, prizes will then be posted via registered mail.
Disclaimer: To be clear, the Nintendo Life designs are NOT available for purchase and have been manufactured by Hedkayse for promotional purposes only to demonstrate the possibilities of their "Unique" product where a customer can provide their own design to be printed on the helmet.
Please read our full competition terms and conditions before entering.