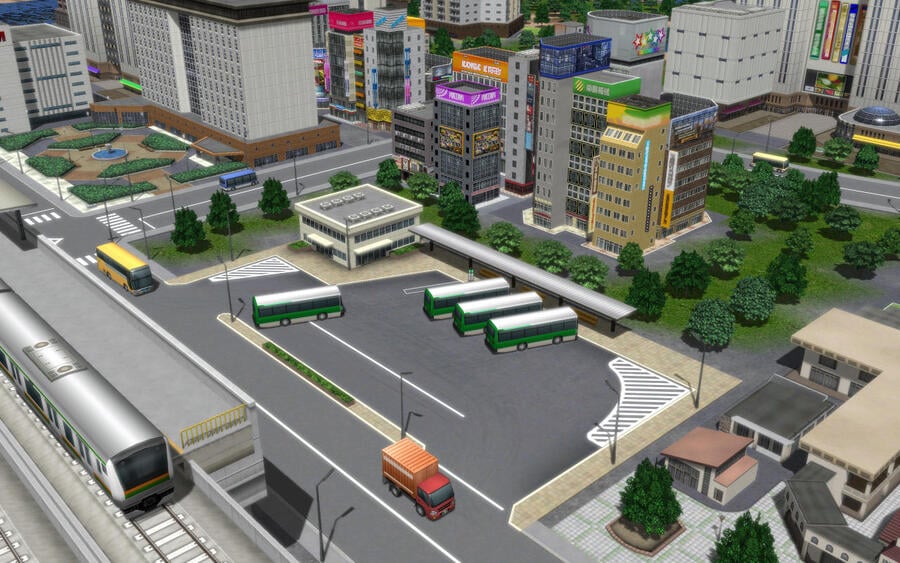 The recent popularity of train simulators may suggest that the attraction of choo-choos is a new thing in the video game arena, but that couldn't be further from the truth; Japanese studio Artdink has been active in this realm since 1985, when it released the first in the A-Train series for personal computers.
Since then, the series has been the company's most successful franchise, spanning more than 20 entires up to the present day. It has now been revealed that it's getting a new instalment on the Switch, which marks the first Nintendo A-Train entry since the 2014 3DS release A-Train 3D: City Simulator.
The developer has issued the following statement:
A business meeting in Kyoto again this month… Actually, a Switch version of A-Train is secretly underway. It will be the latest Nintendo system A-Train entry following the 3DS version!
There's no word on a western release, but given that the last few A-Train titles have been localised – the most recent being the PSVR game A-Train Express – the omens are good.
[source gonintendo.com, via gematsu.com]