Launching today on Nintendo Switch is Ice Age: Scrat's Nutty Adventure, a 3D adventure title based on the hugely popular animated films.
The game sees everyone's favourite - and ever so clumsy - sabre-toothed squirrel, Scrat, set out on a quest through classic Ice Age movie locations to recover his cherished acorn from the ancient Scratazon Temple. That's right, he's lost it again.
Players must guide Scrat through a perilous journey across icy terrains, raging geysers, and burning lava, all while discovering treasures that unlock special powers to help him jump higher, grab heavier objects, and find every last collectable. You can see the game in action thanks to the new launch trailer above.
Terry Malham, CEO of Outright Games, has shared the following in a press release:
"We're incredibly proud of what we've created with this game and how it captures the feel of the Ice Age universe. We always set out to create games that incorporate the biggest and most beloved kids' entertainment franchises in the world, that delight families and that are of the highest quality. This title exemplifies all three of those core pillars to the utmost and we can't wait for fans to get their hands on Scrat's latest adventure'.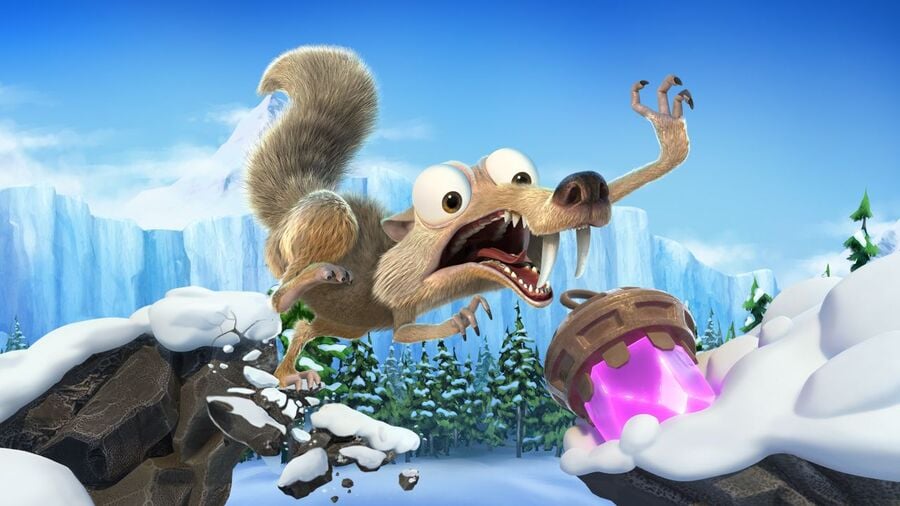 You can grab the game from the Nintendo eShop for $39.99 / £34.99, although we've seen physical copies be available for slightly less.
Are you a fan of the films? Do you like the look of this take on the franchise? Let us know in the comments below.