Description will appear here shortly...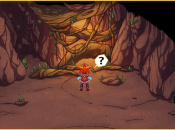 Inspired by classics such as The Legend of Zelda, Metroid and Secret of Mana
Not too long ago we told you about an intriguing project seeking funding via Kickstarter, a Zelda-inspired action RPG called Cryamore, which eventually set a stretch goal of $225,000 to include home console versions of the game, including Wii U — we assume this to mean...
Hold on there, you need to login to post a comment...