Description will appear here shortly...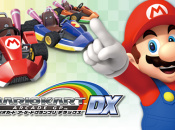 You'll have to leave the house, though
There once was a time when the latest arcade hits were ported to home consoles with great fanfare, but these days most coin-ops are left in their natural habitat. That's been the case with the Mario Kart Arcade GP series, produced in collaboration between Nintendo and Bandai Namco Games. It's a shame, because...
Hold on there, you need to login to post a comment...