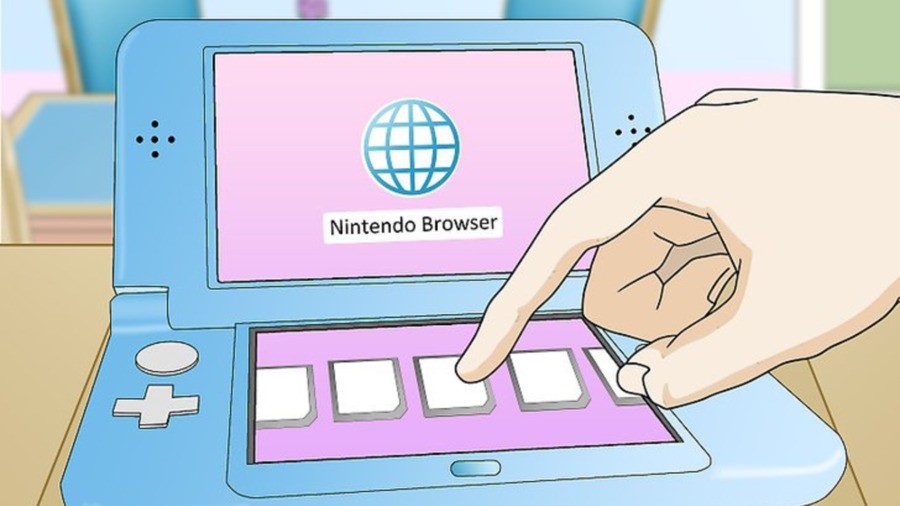 Imagine the world at your fingertips! Imagine, being able to check MySpace and download a pirated copy of Happy Feet in just 35 hours, all from the comfort of your bed! Imagine no more, because with the Nintendo DS Browser, you can do all that and more — and it's on sale for just $26.38!
The DS and DS Lite did not have enough memory to load webpages, so every copy of the DS Browser came with a 8MB Memory Pak Expansion, which you can see in the video above. Without this expansion, the game (or, er... app?) won't work.
We can't really recommend that you buy and use this, in case you were thinking that this might be a good way to access the internet — the DS Browser has huge security issues, it struggles to load images, it insists on formatting everything in a very narrow column, and in case you couldn't already guess, the extra 8MB of memory is not sufficient for loading... well, most modern websites.
As the video above explains, though, it can be used for homebrewing — and it is pretty cool to own "a hard copy of a web browser".
If none of that bothers you, and you don't mind dropping $26.38 on something that you can get for free on just about any device in your house, then good news! The Nintendo DS Browser is currently on sale on Amazon.com. It's also widely available on eBay for around $5 to $10, but the Amazon version is official Nintendo. You'd be a fool not to get on this new internet craze, right?
[source twitter.com]