Outer Wilds was announced for Switch in February with a release date window of "Summer", and since we've only got about 20 days left, it's-- sorry, what? Outer WORLDS? Oh. Right.
The Outer WORLDS, not to be confused with the other game about space, is already out on Nintendo Switch, and soon, Switch players will be able to get their hands on the second DLC, Murder on Eridanos.
In the DLC, your protagonist will be tasked with investigating the murder of an actress, Halcyon Helen, on the planet of Eridanos. As soon as you unlock the landing pad at Stellar Bay on Monarch, you'll be able to access the quest.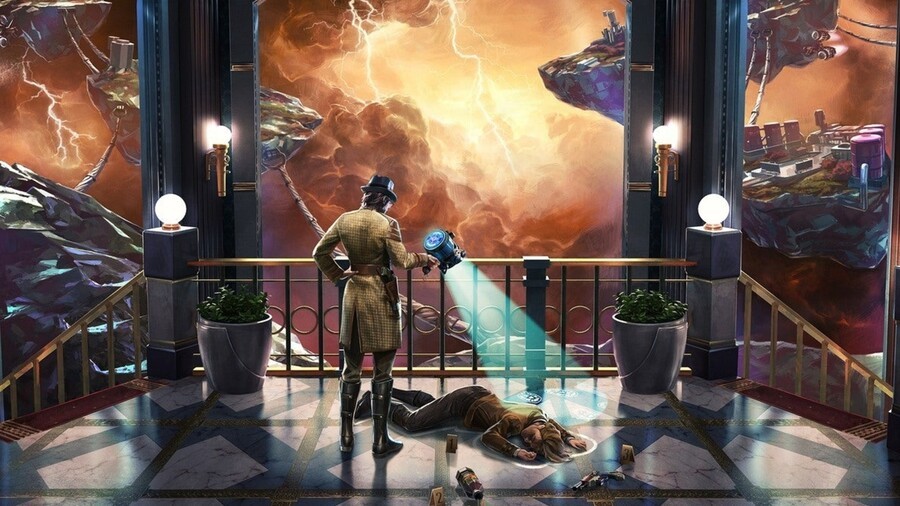 As well as the new story, the DLC also adds new characters, armour, perks, flaws, and weapons, as well as a raised level cap of 36. The new weapons, for the record, include a wrench that magnetises enemies, several hammers, and a couple of axes; the armour includes some fancy hats, a baseball outfit, and a concierge's uniform.
The Murder on Eridanos DLC will be available on Nintendo Switch on the 8th of September for $14.99. The first DLC, Peril on Gorgon, came out earlier this year.
[source twitter.com]