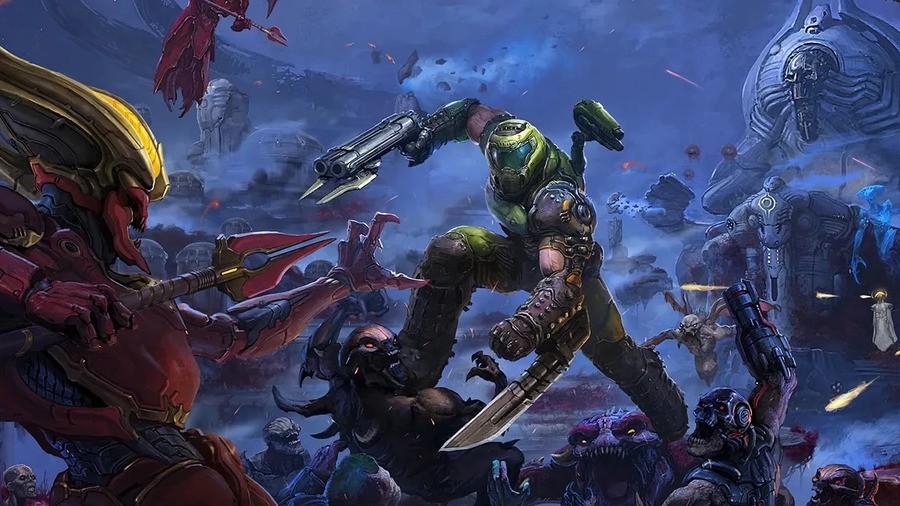 It's been a long wait for Nintendo Switch DOOM fans, but today the DOOM Eternal Part One DLC has finally arrived.
Yes, after landing on other platforms last October, during the Nintendo Direct it was revealed The Ancient Gods - Part One DLC was out now on Switch. It'll set you back $19.99 USD or you can grab the Expansion Pass for $29.99 USD (or your regional equivalent). The base game is also half-price at the moment.
Bethesda has a special FAQ up for the Nintendo version - revealing a little extra information. For starters, this Part One DLC combined with the base game should be around 24.12 GB, and right now it's limited to a digital download.
As for The Ancient Gods - Part Two, it's arriving at a later date:
"The Ancient Gods - Part Two will arrive at a later date. We'll share specific release information as soon as we can!"
Will you be trying out Part One on the Nintendo Switch? Leave a comment down below.
[source nintendo.com]