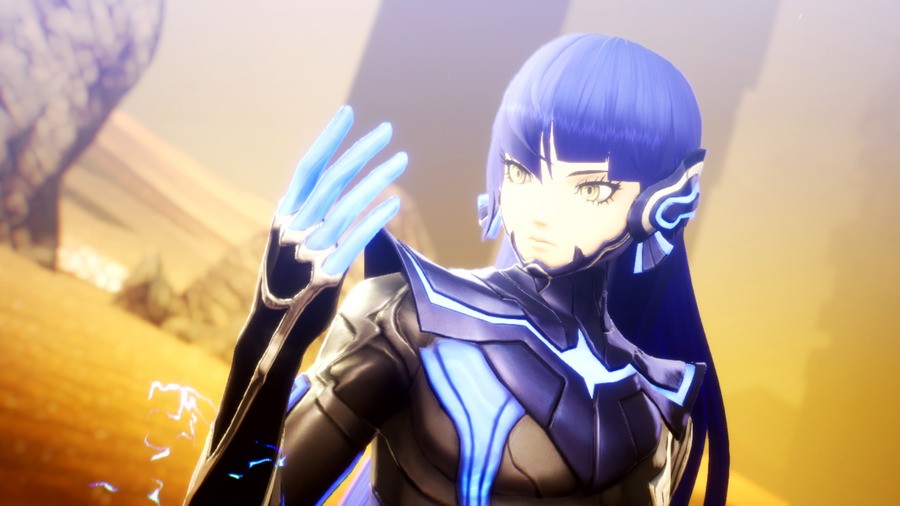 Shin Megami Tensei V, the latest game in Atlus' beloved RPG series, is headed to Switch this November. In preparation for the big day, the developer has provided a whole bunch of new screenshots for us to enjoy, giving us a look at some story footage, combat, and more.
Let's just dive straight into things, shall we? We'll kick things off with a few screens that throw us right into the action:
"We have to help her," and deal with demons too...
Here's a look at the kind of adorable(?) Jack Frost...
"Shin Megami Tensei V is the latest entry in the acclaimed Shin Megami Tensei RPG series from ATLUS.

Play as a high school student who must harness newfound powers to fight through a demon-infested wasteland using a command-based system, where finding your enemy's weak points is key to executing powerful combos. Though demons are formidable opponents, some can be worthy allies and recruited via negotiations to fight alongside you in a dying world."
Some more action shots now, followed by some close-ups:
And to finish off, lots of running...
Shin Megami Tensei V launches on Switch on 12th November. Are you looking forward to checking it out? Let us know in the comments.