Perhaps the biggest surprise of May so far has been the reveal of Game Builder Garage for the Nintendo Switch.
It expands on a similar idea seen in Nintendo Labo - allowing users to make all sorts of games with many different tools. There'll also be guided lessons and the ability to share your own creations online with others by exchanging codes.
In the latest update, Nintendo's Japanese YouTube channel has released a new video, showcasing the software's capabilities. There's also a promotional shot of the game being played with a mouse. Yes, you can use a USB mouse for easier control.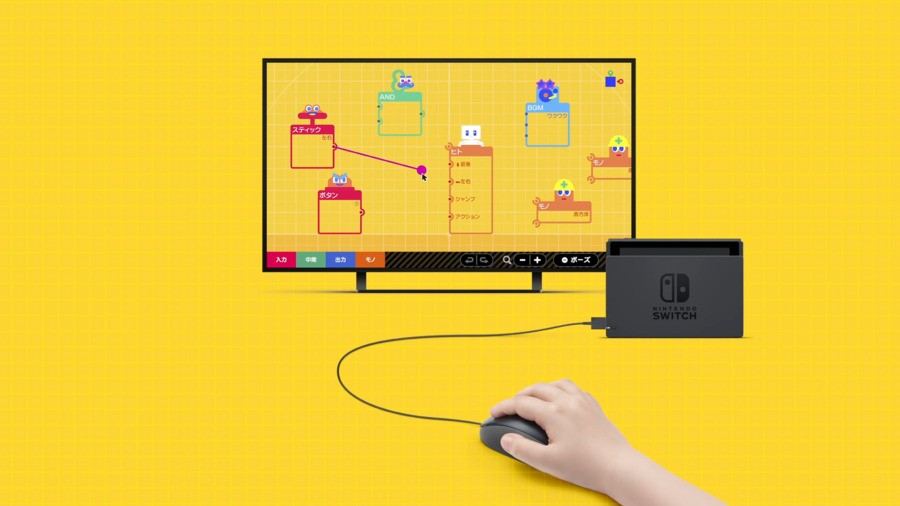 If Nintendo uploads an English version of this video, we'll be sure to let you know. Will you be adding this game-building software to your own Switch library in June? Leave a comment down below.