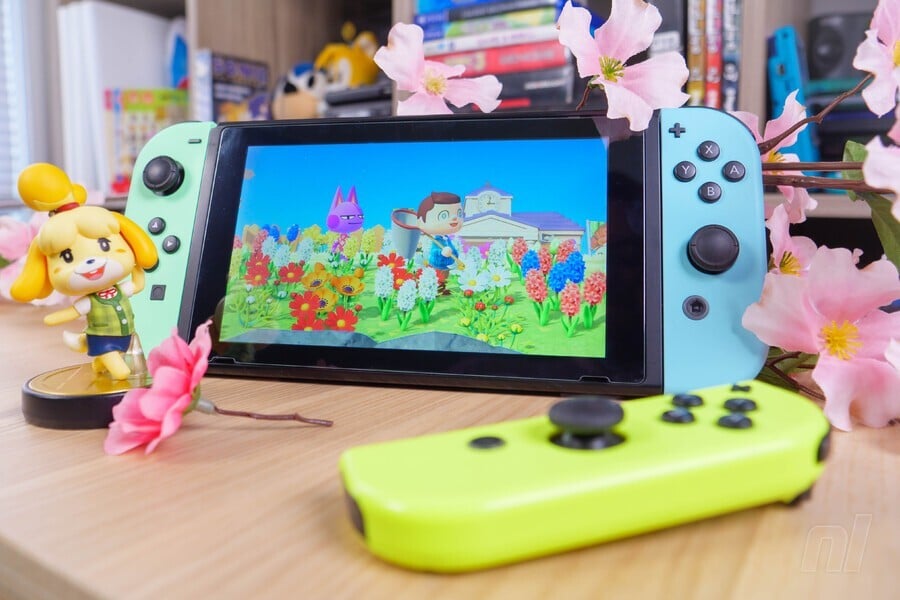 Consumers have tried all sorts of tactics to successfully buy a PlayStation 5 or Xbox Series X|S - selling their souls to the devil, summoning circles, refreshing web pages as tears of frustration roll down their cheeks. It's an arduous process due to the issues Sony and Microsoft have had with manufacturing.
The component shortage impacting the new consoles could also hit the Switch this year, though only time will tell in terms of Nintendo's efforts to get hold of the materials it needs. Combining those factors with the impressive popularity of Switch, however, gives the impressive statistic that Nintendo's hardware outsold all of the new consoles combined in the first quarter of this year.
That's according to a report issued by Ampere Analysis, highlighting the Switch hardware sales through Q1 at 5.81 million, up 12% on the equivalent period in 2020. PlayStation 5's two iterations sold 2.83 million in the same time, with Xbox Series X|S at 1.31 million for the same window. Considering the continually sold out status of PS5 and Xbox Series X (S is a little easier to find) it's clear that Sony had the better run at sourcing manufacturing resources at the start of the year.
The report expects Switch to continue to outsell the new systems throughout this year, with its continuing popularity and the likely ongoing stock issues for PS5 / Xbox Series X|S.
In summary, the Switch is still doing rather well.
[source ampereanalysis.com]