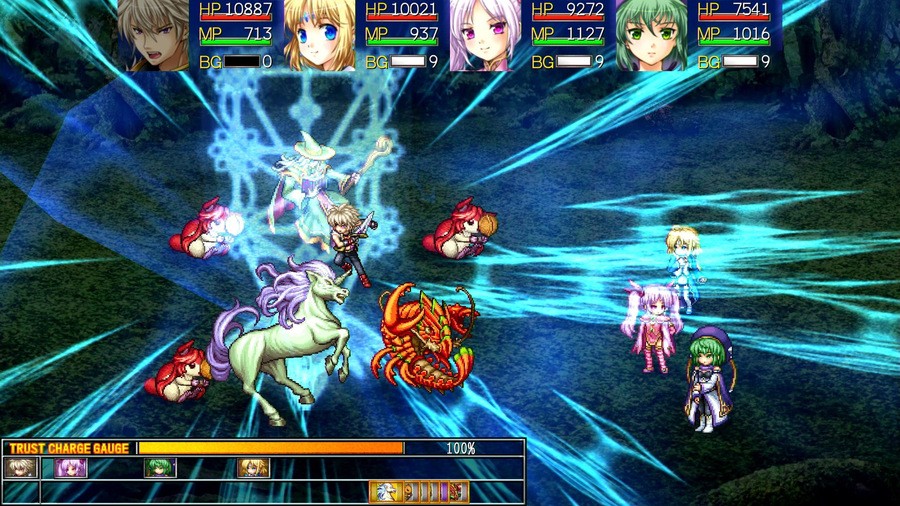 If any publisher has cornered the eShop market in affordable download fantasy RPGs, it's KEMCO, and it has supported developer EXE-CREATE with seven releases, five of them on Nintendo Switch.
The latest to be confirmed for Switch eShop is Asdivine Cross, which was actually previously released on the 3DS eShop; it's the first of the series to get the remaster treatment on Nintendo's platforms. As the series is also quite easily found on smart devices, the Switch no doubt benefits from those versions.
There's no official upload of the Switch trailer on YouTube, but it's basically the same as the Android trailer, below.
It's launching on 22nd April priced at $14.99USD / €14,99, though it's 10% off on pre-orders starting today.
Let us know if you played this on 3DS back in the day or are planning to try it out on Switch.