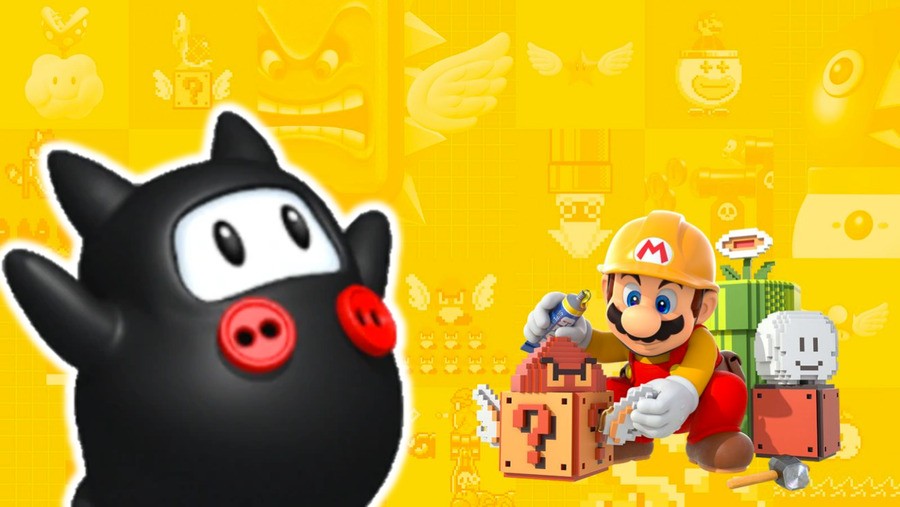 Super Mario Maker 2's Ninji Speedruns, an online mode featuring special courses designed by Nintendo, will soon host its final challenge.
The mode gives players a chance to compete against each other to submit their fastest times on each course; each challenge typically lasts for a week, and old courses remain online so that they're replayable just for fun. Nintendo has confirmed that the 20th course, due to arrive in-game on 14th April, will be the last of the series.
Ending things with a bang, the 20th course will actually go live for double the duration, lasting two weeks in total, and follows the 19th Ninji Speedrun which is live from today. Today's challenge (lasting until 24th March) tasks players with being the fastest to collect 100 coins.
With no future content being publicly announced by Nintendo, this could potentially be the end of new activities for Super Mario Maker 2. Of course, the original game on Wii U, Super Mario Maker, is having its online servers discontinued at the end of this month alongside plenty of other Mario takedowns.
Have you been taking part in the Mario Maker Ninji Speedruns? Will you be sad to see them go? Let us know in the comments.
[source nintendo.co.jp, via twitter.com]