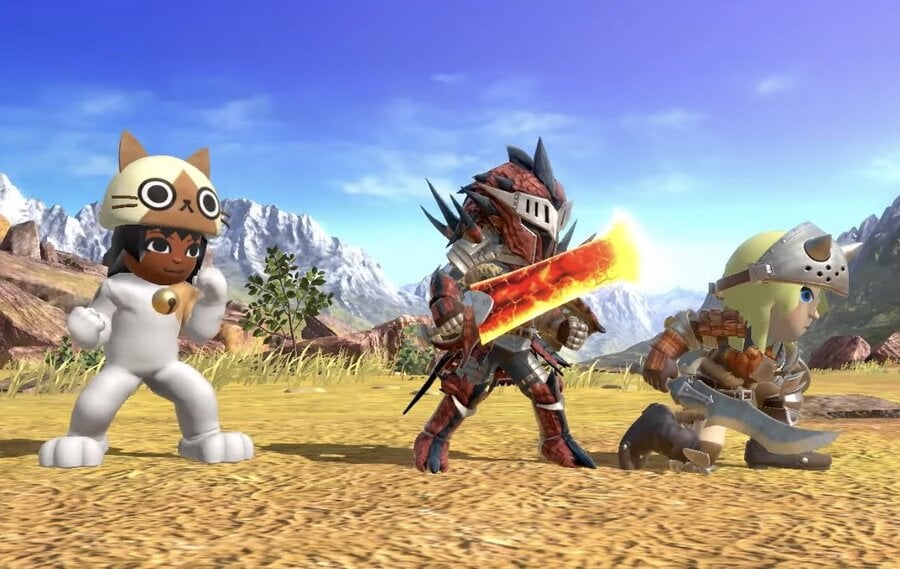 It's not just Pyra/Mythra who are being added to Super Smash Bros. Ultimate, as it's been revealed that both Monster Hunter and Ghosts 'N Goblins will receive some very welcome representation in the form of new Mii Fighter costumes.
Monster Hunter is actually being treated to three different costumes – Hunter Equipment (Swordfighter), Rathalos Equipment (Swordfighter), and Felyne (Hat) – while Ghosts 'N Goblins fans can play as Arthur (Swordfighter). You can see them all for yourself below.
The costumes are priced at £0.70 / €0.80 each and will be launching alongside Pyra/Mythra – if you missed the news, that's later today!
As for why this costume pack is made up entirely of Capcom characters? Sakurai says that it's simply because Monster Hunter Rise is releasing soon. You've got to love the honesty, eh?
Happy with these latest Mii Fighter costumes? Share your thoughts with us in the comments below.