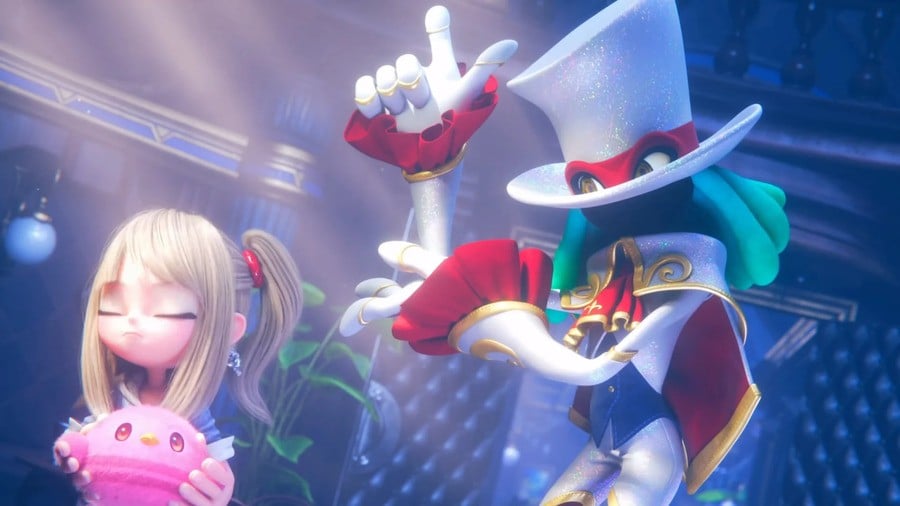 Back in January, Switch owners were able to download a demo for Balan Wonderworld, Square Enix's upcoming 3D platformer directed by Sonic lead, Yuji Naka. Unfortunately, despite the hype surrounding the game up until that point, the demo didn't exactly impress.
All's not lost, though, as the game's producer, Noriyoshi Fujimoto, has detailed a day-one patch that will aim to tackle some of the feedback received from players who experienced the demo. Here's what Fujimoto has to say:
"Staying true to the nature of Balan Wonderworld, I would like for us to follow in the footsteps of the enigmatic maestro, Balan, and find balance within our own heart. Especially when it comes to addressing feedback that we've received from our demo.
There's been a wide range of opinions and responses to the demo, and unfortunately at the current stage of development, it simply isn't feasible to reflect every piece of feedback into the game. However, to offer you all a more balanced gameplay experience, we will be implementing a day one patch for the full game.

Specifically, this patch will adjust movement controls, camera movement, and rebalancing of the difficulty. There's just over a week left until launch now, so I hope you all enjoy the world of Wonderworld to your heart's content!"
His words come from a new blog post shared on Square Enix's website, which also provides a recap of the game's main themes should you need a refresher.
"On the surface Balan Wonderworld is a magical platformer set across 12 colourful worlds, born from different people's hearts. In these worlds, players must make full use of over 80 different costumes and their diverse abilities to overcome obstacles, puzzles and enemies and ultimately restore happiness back to Wonderworld."
The game launches on Switch on 26th March, so it won't be long before we can see the final product – and this day-one patch – in action. We'll have a full review for you up on the site as soon as we can.
Are you thinking of grabbing a copy next week? Tell us below.
[source square-enix-games.com, via nintendoeverything.com]