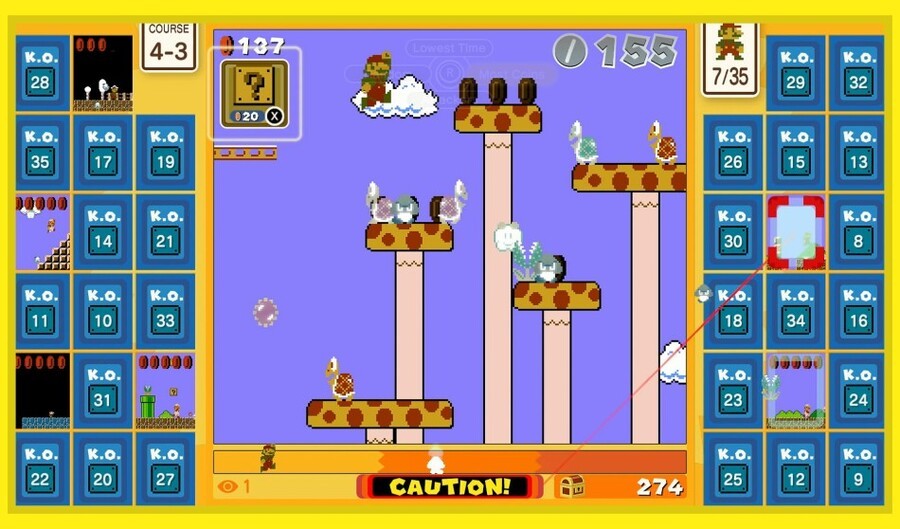 Super Mario Bros. 35's delisting gets ever closer, but Nintendo isn't letting up just yet with its Battle Royale platformer. While we await tonight's much-anticipated Nintendo Direct, it has revealed Super Mario Bros. 35's next event.
Going live on February 19th, this week brings us a "course-limited special battle", giving players 400 seconds to start with, alongside 200 coins to cash in. You'll also be playing as Fire Mario straight away.
We're back to a selection of stages too, unlike last week's Coin King event which put players through the entire set. This challenge includes 1-1, 1-2, 2-2, 4-1, 4-2, 6-2, 6-3, and 7-2, lasting for 3 days.
[source gonintendo.com]