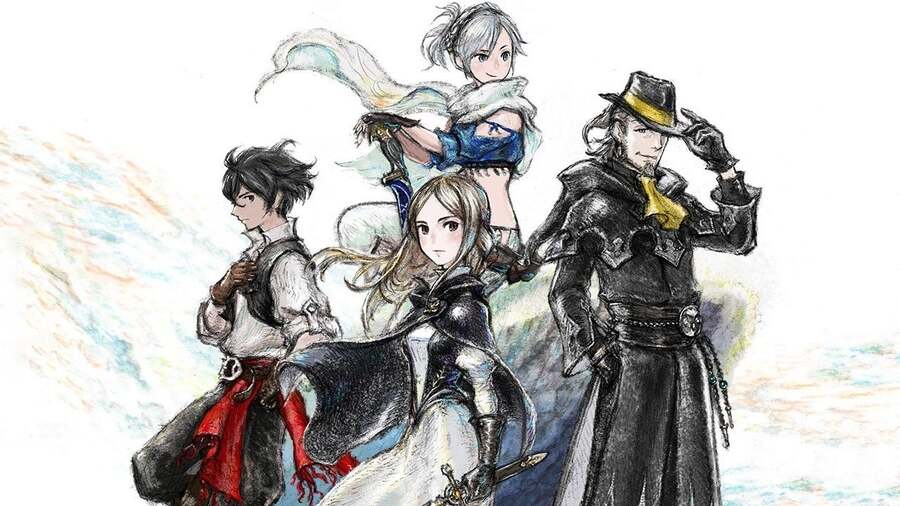 Phew! With news of Pokémon Diamond and Pearl remakes – and a new open-world Pokémon game, too – it was a super busy end to the week. Thankfully, though, it's now time to relax and have a chat about our weekend plans.
Members of the Nintendo Life team have done just that below, so feel free to give our entries a read and then join in with your own via our comment section. Enjoy!
Ollie Reynolds, reviewer
Hello folks! Hope you're all well. There won't be anything new for me this weekend, I'm afraid. Although I'm very tempted to purchase Bravely Default 2, I'll be holding off for now in favour of making more progress with Super Mario 3D World. I'm enjoying my time with it once again, and hopefully will get round to completing it this weekend so I can move onto Bowser's Fury.
If I have time, I also plan on playing a bit of Splatoon 2. The announcement of a third game has got me excited about the franchise again, and you really can't beat the sheer madness of the multiplayer sessions!
Kate Gray, staff writer
I spent most of this week making my epic Zelda list of lists... but I also found time to play Littlewood, a bit of Hades, and a LOT more Valheim. Littlewood is alllmost scratching my itch for a new Fantasy Life game, which we'll probably never get now that Level-5's American office is gone. I'm still really, really sad about that. But Littlewood does things in a way that I like – it has similar RPG level-up systems for its skills, so I can say I'm level 80 in Bug Catching or level 69 in Cooking and it's... kinda similar to Fantasy Life's careers!
One thing it does that Fantasy Life doesn't is that it has marriage... and I've almost managed to get my chosen beau down the aisle. Doesn't he know I'm level 80 in Bug Catching? I'm a catch! I can really recommend it for anyone needing a new Stardew Valley/Fantasy Life game to tide them over until Story of Seasons.
Liam Doolan, news reporter
This weekend I'm going to sink some hours into the latest Switch exclusive, Bravely Default II. At the time of writing, I've already played about two hours – it's one of those comforting JRPG experiences that you'll likely have no trouble with if you're experienced with the genre, and even if you haven't played the previous entries.
When I'm not playing this, I guess I'll be playing something to do with Pokémon. It is the anniversary after all, so it'll either be Pokémon Sword and Shield's Crown Tundra DLC or Pokémon Let's Go, Pikachu. Enjoy your weekend, everyone!
Gonçalo Lopes, reviewer
Daft Punk are no more so I will be crying over Tron: Evolution Battle Grids on the Wii. An exceptionally strong week for the Switch equals way too much good stuff on the eShop with Curse of the Dead Gods, Mighty Fight Federation and Rogue Heroes: Ruins of Tasos all making the cut. Pile up Persona 5 Strikers, Bravely Default II, my unbelievable career in Wrestling Empire (January 2025, hired by Federation Online aka WWE!) and the ungodly amount of time I've been virtually loitering around Capcom Arcade Stadium.
My obvious game of the week choice: Ghosts 'n Goblins Resurrection. A perfect reboot of a perfect classic. Capcom is on a hot streak this year – here's hoping they don't end up running in boxer briefs for the remainder of it.
Ryan Craddock, news editor
Hey folks. This weekend I'll be continuing my new run of Super Mario 3D World with my partner; we've now blitzed through the first half of the game grabbing every Green Star, every stamp and hit each flagpole, so on we go to the more challenging levels.
I've also been dipping in and out of Splatoon 2 again, all thanks to the announcement of Splatoon 3 in the recent Direct. I'm ashamed to admit that I bought the Octo Expansion and then hardly touched it, so I'm also hoping to correct that by jumping back in and making a decent dent this time around. Have a good one!
PJ O'Reilly, reviewer
Hello. This weekend is all about Bravely Default II in my house, I've had my copy installed and ready to go for a couple of days now and cannot wait to finally get stuck right into some good old-fashioned JRPG happy times. Elsewhere, I'm still tidying up a few loose ends in the excellent Rogue Heroes: Ruins of Tasos, making my way steadily through Bowser's Fury and have, perhaps rather foolishly, succumbed to some sort of weird late '90s nostalgia and picked up Taxi Chaos to blast through with my kids. I'm sure they'll be absolutely thrilled by the prospect of that. Have fun whatever you're doing or playing over the next couple of days and stay safe out there!
As always, thanks for reading! Make sure to leave us a comment below with your gaming choices over the next few days...