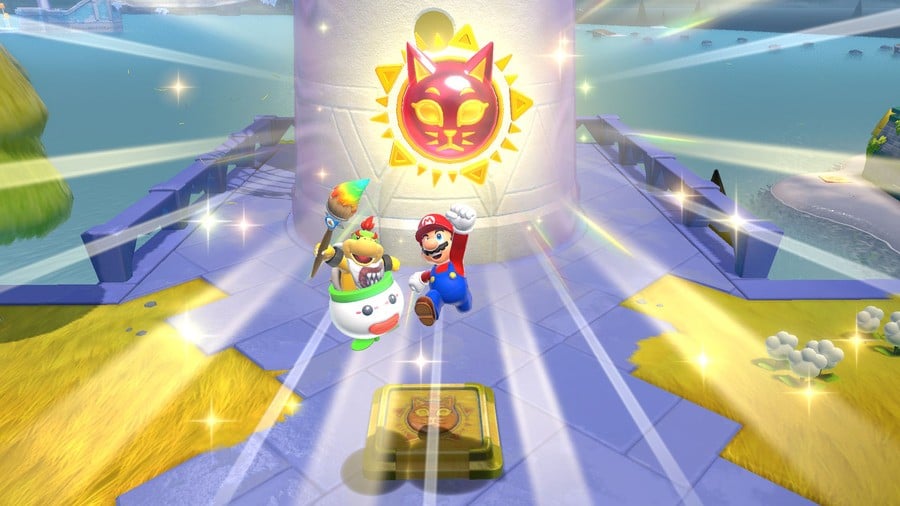 This Friday, 12th February, sees the launch of Mario's latest adventure on Nintendo Switch. Well... kind of.
Yes, Super Mario 3D World + Bowser's Fury, a rerelease of the Wii U original with some shiny new bells and whistles, is just days away from launch. You may well have spotted that we've already shared our review of the game, but what do other critics think?
Below, we've rounded up a selection of quotes and review scores from a number of different outlets. The response has been hugely positive, although one or two outlets weren't quite as impressed as the others. Before we dive in, we'd naturally like to urge you to check out our very own review:
---
OK, now you've read that, let's see what other critics had to say:
The folks over at VGC joined us in giving the game a glowing recommendation, awarding the title a 5/5:
"3D World is Nintendo EAD at its imaginative, brilliant best and remains a platforming triumph. Bowser's Fury, while not nearly as inventive, offers hours of additional challenges and a welcome excuse to revisit a classic."
Eurogamer called it "an exuberant celebration of the series":
"Super Mario 3D World is a feast of Mario, an exuberant celebration of the series in all its various guises from its Yoichi Kotabe artwork through to its ebulliently upbeat live orchestra soundtrack that might have been a more fitting 35th birthday celebration than last year's Super Mario 3D All-Stars."
GameInformer gave it a score of 9.25/10:
"Having another chance to revisit Super Mario 3D World (or experience it for the first time) is reason enough to be excited. However, with an excellent, all-new game joining the Wii U port, Super Mario 3D World + Bowser's Fury is a compelling option for anyone who wants more Mario in their life."
The Telegraph was pleased too, awarding the game a 4/5:
"Nintendo's penchant for polishing up its best games for the ill-fated Wii U console and releasing them on Switch is a welcome boon for the Japanese game-maker's hugely successful console. But Super Mario 3D World --possibly the best Super Mario game you haven't played-- is a particularly timely addition to the canon."
IGN gave it a 7/10, the equal-lowest review score offered to the title by a major publication at the time of writing:
"Super Mario 3D World + Bowser's Fury packs a tonne of engaging gameplay, but neither component comes together as elegantly as it might have done. This is a solid option if you're craving more Super Mario for your Switch, but it's not the moustachioed must-play I was hoping for."
Finally, VG247 also gave the game top marks with a 5/5 score:
"While Super Mario 3D All-Stars was content rich but low on actual effort, Super Mario 3D World + Bowser's Fury feels like a necessary release. It brings one of the best ever Mario titles to a platform people actually own, but also adds a new exclusive that's completely worthwhile."
---
Super Mario 3D World + Bowser's Fury launches on 12th February and is available to buy either digitally from the Switch eShop, or physically at retail. Are you looking forward to playing the game this Friday? Let us know in the comments.