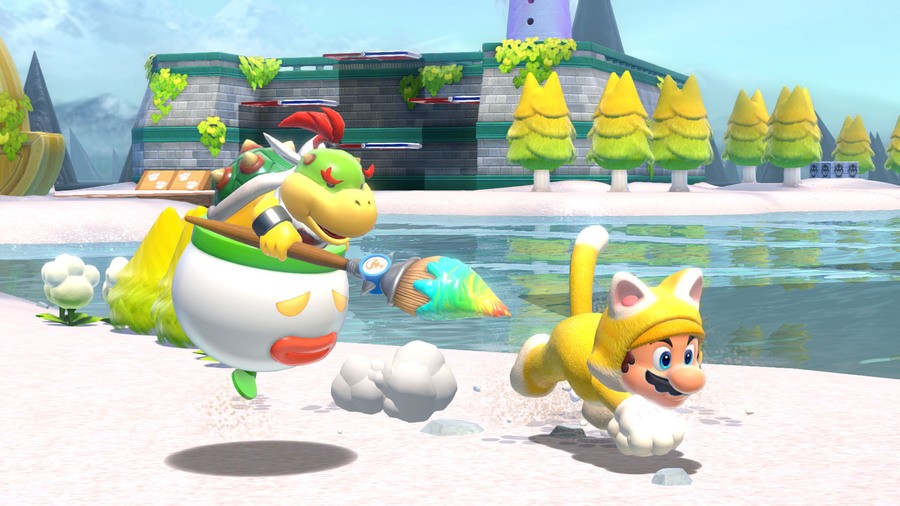 Have you found the time to get stuck into Bowser's Fury yet, the new mode that comes included in Super Mario 3D World + Bowser's Fury? Well, if you've been struggling to make progress or if you're still yet to jump in, this nice little trick should help you to be as powerful as can be.
Brought to our attention by @MarioBrothBlog and first shared online by @MeesterTweester, the handy move requires you to have a Lucky Bell. With this, you can simply find your nearest red trampoline, jump and ground-pound continuously, and watch as the Coins come flying in at an almost alarming rate.
You can see it all happen in the clip below; a new power-up can be obtained every few seconds using the method described.
https://twitter.com/MarioBrothBlog/status/1364221786120802312?s=20
And here's the original discovery; MeesterTweester says (and here's your minor spoiler alert) that Pounce Bounce Isle is a good place to choose as it has a Lucky Bell painting and a red trampoline close to each other.
Useful, huh?
Had you discovered this trick already? How have you been finding Bowser's Fury? Reveal all in the comments below.
[source twitter.com, via twitter.com]