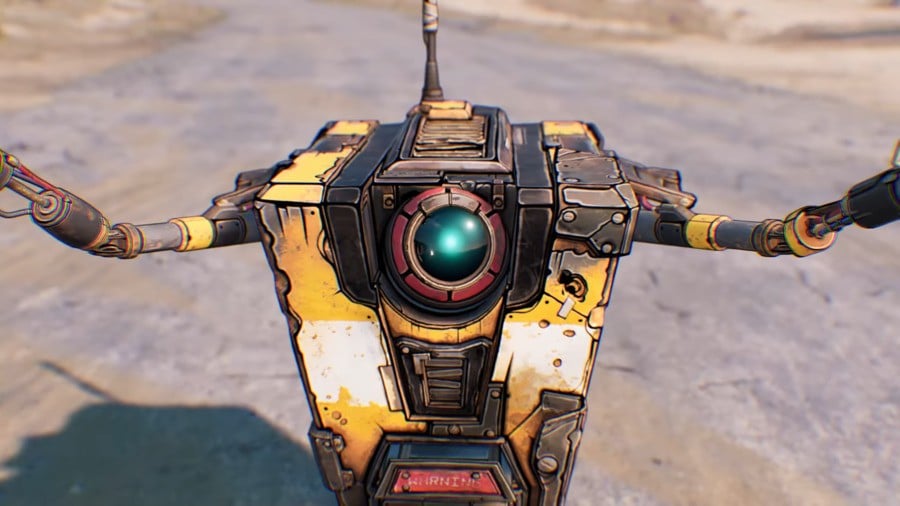 Lionsgate's upcoming movie adaptation of the Borderlands series will feature the Tenacious D, School of Rock and Jablinski Games star Jack Black as the talkative Hyperion robot Claptrap.
According to Variety, he'll be joined by a bunch of other "A-list" actors including Cate Blanchett (Lilith), Kevin Hart (Roland) and Jamie Lee Curtis (Tannis). The film will be directed by Eli Roth, who previously worked with both Black and Blanchett on The House With a Clock in Its Walls.
Lionsgate Motion Picture Group president said choosing Black for the role was a "no-brainer":
"one of the biggest no-brainer casting decisions we've ever made."
"We couldn't have been more in sync with our filmmakers and casting executives as we approached this role. Everyone who's ever played the game knows Jack is perfect for this part. We're thrilled he will add his endless comic energy and voice to our film — he'll bring so much to the movie."
Although it's a "crushing disappointment" to miss out on the role, the original voice of Claptrap, Jim Foronda, has also congratulated Jack Black via Twitter. He added how he would continue to voice Claptrap on "computers and consoles".
"I can't lie— It's a crushing disappointment. I'd thought about possibly being in the movie for years. I love Borderlands. I love Claptrap. It's absolute joy to be his voice for the games. Congratulations, Jack Black, I know you must love him too. Please take good care of him."
"Please don't be mean to the folks at @GearboxOfficial. There are other producers and investors, and there are big budgets riding on this thing. This is just what acting is— sometimes things don't happen. I'm still Clappy on computers and consoles and there's more to come there!"
Gearbox founder Randy Pitchford and Take-Two CEO Strauss Zelnick will oversee the film as executive producers.
So, what are your thoughts about Jack Black voicing Claptrap in a Borderlands movie? Leave a comment down below.
[source variety.com]