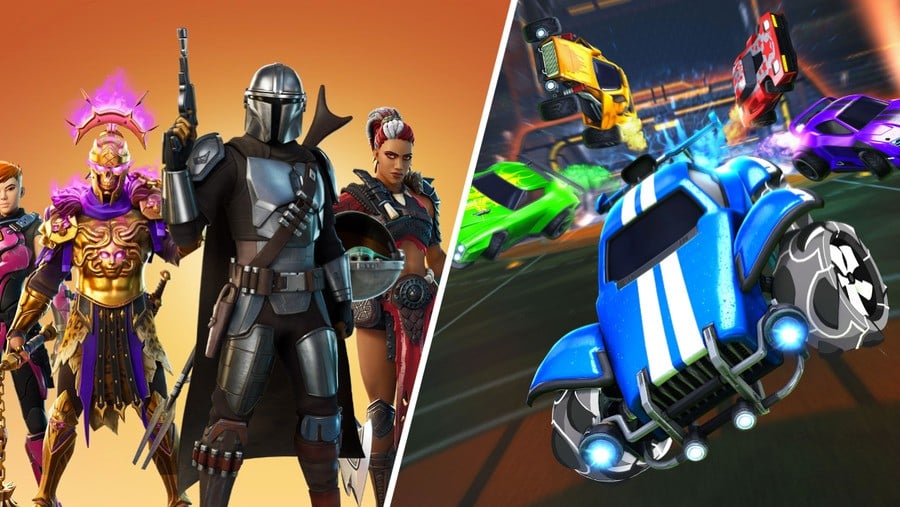 After reaching a settlement following a class-action lawsuit in connection with random loot boxes, Epic Games has revealed that it will be awarding in-game currency to affected players of both Fortnite and Rocket League.
According to details on a settlement website for the case, the lawsuit alleges that "Epic Games violated state consumer protection laws, prevented minors from exercising their contractual disaffirmation rights, and negligently misrepresented the value of its in-game items in connection with its Fortnite and Rocket League video games." (thanks Eurogamer).
Epic has denied "each and every allegation of wrongdoing, liability, and damages asserted in the Action," also denying that the Action would "be appropriate for class treatment" if the matter was to proceed through trial. Instead, "to avoid the time, expense, and uncertainty of litigation," The Court has granted preliminary approval of the settlement detailed on the website.
So what does this mean for players? Well, Epic says that any Fortnite: Save the World player who purchased a random-item Loot Llama loot box will automatically receive 1,000 V-Bucks on their account. Similarly, 1,000 Credits will be given to any Rocket League player who purchased a random-item Crate (both of these items have since been removed from their respective games). The compensation will be added to all affected accounts globally within the next few days.
The settlement website also allows US-based players to submit a Claim Form for additional benefits should they believe their purchase "gives rise to a claim of consumer fraud, breach of contract, or other claim for damages," or if they "wish to obtain a partial refund for a purchase made as a minor." Epic has set aside $26.5m USD to deal with these claims.
[source epiclootboxsettlement.com, via eurogamer.net]