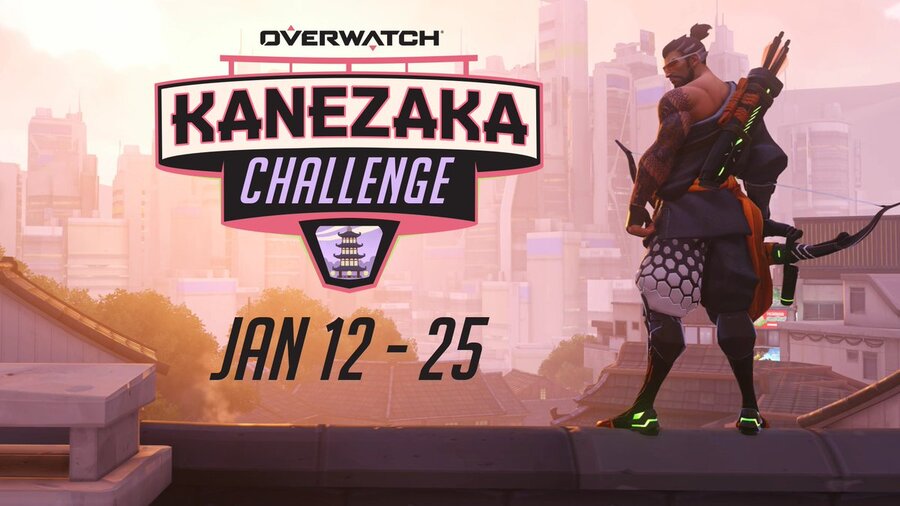 We first got word that Kanezaka was heading to Overwatch last month, via game director Jeff Kaplan's developer update. Much like Hanamura Castle, this new map is set within Tokyo, Japan but instead of the usual 6v6 fights, Kanezaka offers a free-for-all deathmatch instead. After several weeks of waiting, it's now gone live for all players.
As is customary with these updates, Blizzard have also included a "Kanezaka Challenge", centered around Hanzo. Getting each reward requires players to win 9 games between quick play, arcade or competitive modes, in this order:
3 wins - Pagoda Player Icon
6 wins - Yōkai Spray
9 wins - Hanzo's Kyogisha Epic Skin.
Speaking further in that developer update, Jeff Kaplan confirmed Kanezaka includes plenty of "contextual storytelling", and Hanamura Castle is visible from the city streets. Adding further to this, he also revealed that it includes a few links to Overwatch 2 via several easter eggs, a game we know is also confirmed for Switch release.
It's likely to be one of the last major updates before Overwatch 2 arrives. Jeff has previously confirmed we'll be getting further news about the anticipated sequel at Blizzcon Online, which takes place on February 19th-20th.
Will you be taking part in the Hanzo challenge? Looking forward to Overwatch 2? Let us know in the comments below.
[source nintendoeverything.com]