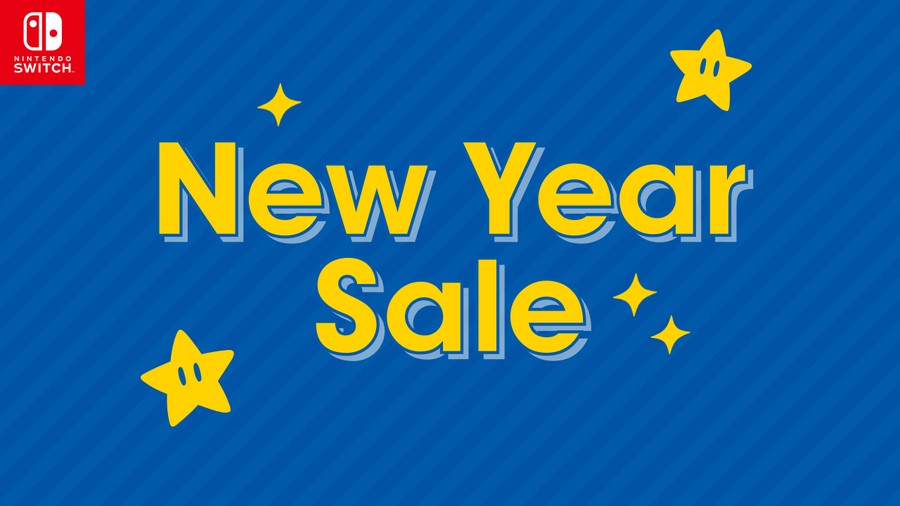 Update: Time is running out in Nintendo's new year sale! If you're wanting to get your hands on any of the games below at their discounted prices, make sure to do so by 11:59 pm PT!
---
Original Article (Fri 15th Jan, 2021 17:00 GMT): It's a brand new year, and therefore a brand new chance for Nintendo to tempt us into chucking all of our hard-earned cash at new games on the Switch eShop.
That's right, a New Year Sale is now live on the Switch's digital store in North America, giving us the chance to pick up some of the great games we might have missed at full price. We've rounded up all the deals for you below – Nintendo's own top releases like Super Mario Maker 2, Yoshi's Crafted World, Splatoon 2 and ARMS are all good shouts, as are the likes of indie favourite A Short Hike and Okami HD:
---
Game | Discount
Clubhouse Games: 51 Worldwide Classics 30%
Immortals Fenyx Rising 33%
Super Mario Maker 2 30%
Puyo Puyo Tetris 2 25%
BOXBOY! + BOXGIRL! 30%
Ori and the Will of the Wisps 15%
Yoshi's Crafted World 30%
Just Dance 2021 40%
Captain Toad: Treasure Tracker 30%
Captain Toad: Treasure Tracker – Special Episode DLC 30%
Captain Toad: Treasure Tracker + DLC Bundle 30%
Divinity: Original Sin 2 – Definitive Edition 30%
Terraria 50%
Snipperclips – Cut it out, together! 30%
FUSER 34%
Kirby Star Allies 30%
OKAMI HD 50%
Good Job! 30%
Katamari Damacy REROLL 67%
Splatoon 2 30%
A Short Hike 20%
ARMS 30%
Grindstone 20%
Castle Crashers Remastered 40%
Mega Man Zero/ZX Legacy Collection 34%
Röki 40%
Disney Classic Games: Aladdin and The Lion King 60%
The Last Campfire 30%
Bloodstained: Curse of the Moon 2 35%
LEGO Marvel Super Heroes 2 70%
Shinsekai Into the Depths 25%
Hatsune Miku: Project DIVA Mega Mix 50%
Raji: An Ancient Epic 25%
Brothers: A Tale of Two Sons 30%
Hotline Miami Collection 50%
Iris and the Giant 10%
Horizon Chase Turbo 75%
Killer Queen Black 50%
GRIS 60%
Dandara: Trials of Fear Edition 60%
Creature in the Well 35%
Unrailed! 50%
---
Feel free to click on any games that pique your interest to check out our detailed coverage and reviews, and also make sure to leave your own recommendations in the comments below for other readers. The discounts will be live until 11:59 pm PT on 21st January.
Which games are you thinking of picking up? Tell us below.