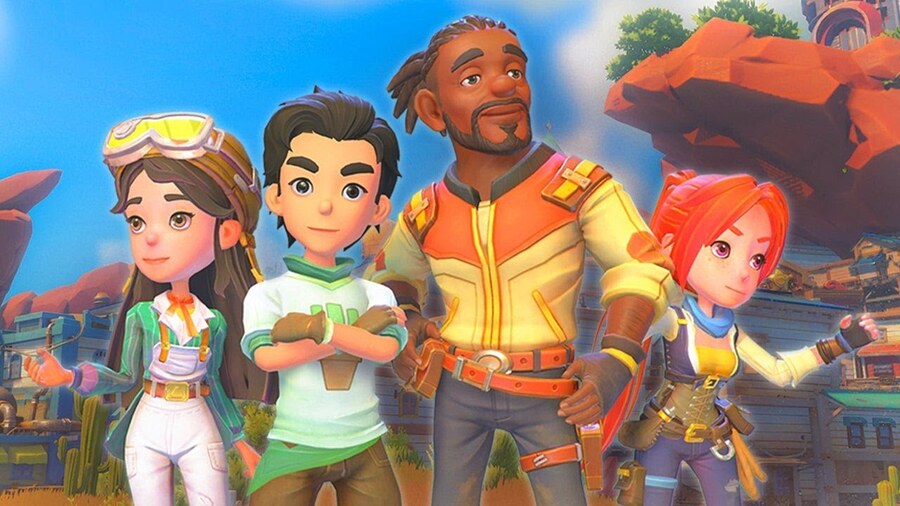 Back in October, Pathea Games announced that it's working on My Time at Sandrock, a sequel to My Time at Portia that's planned to launch on Switch. Now, thanks to fans eagerly anticipating the new release, the team has confirmed that a new set of customisation features will be added to the game, too.
My Time at Sandrock is available to wishlist on Steam as we speak, and as certain wishlist milestones are met, new features are unlocked. The title has now amassed more than 100,000 wishlists, meaning the first of these is now locked in:
---
100k wishlists: We'll add facial make-up into character customization

150k wishlists: We'll add a 'furniture customization' function that will allow players to mix and match furniture parts

200k wishlists: We'll add a 'multiplayer play/date' function between players

250k wishlists: We'll add to the current plans for parenting functions and have kids grow up to at least school age
---
The new make-up function will let players work on their character's eye shadow, lipstick, and additional cosmetic tweaks, going beyond the customisation offered in My Time at Portia. The game places you in the role of "a fledgeling builder being sent to a wild and rugged townscape on the brink of collapse," and is still on course to launch on Switch in 2022.
Have you played My Time at Portia? Are you excited for this new release heading to Switch next year? Tell us below.