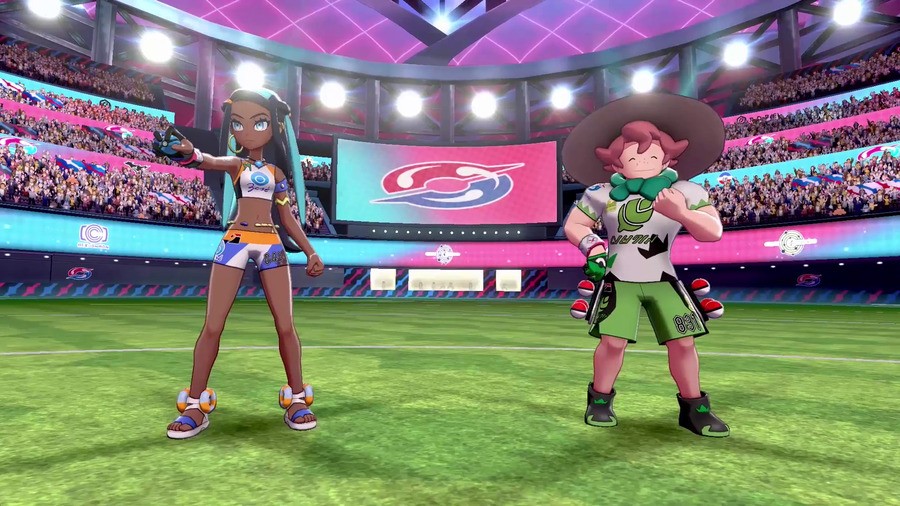 Previews of The Crown Tundra DLC, the second DLC to be released for Pokémon Sword and Shield, have revealed new details regarding the Expansion Pass' new content.
In a report from VG247, more details on the DLC's post-game Galarian Star Tournament have been shared. The write-up confirms that the tournament – reportedly described by a Pokémon Company rep as "the hardest challenge" in the game – will only be available to players who have completed the main stories in both The Isle of Armor and Crown Tundra DLC packs, and have also been crowned champion in the base game.
Here's a little of what VG247 had to say about the Galarian Star Tournament:
"This is basically a doubles Pokemon battle tournament, but there's a twist – you choose which of the famous characters you've encountered you want to partner with – be that gym leaders, the champion, or other significant figures from Sword and Shield. Everybody else is then paired off, and then you engage in a knock-out tournament."
It certainly sounds like an intriguing new feature for those who have already poured hours into the main game, and will hopefully play out as an enjoyable final challenge.
The Crown Tundra DLC launches within Pokémon Sword and Shield this Thursday/Friday depending on your timezone.
[source vg247.com]