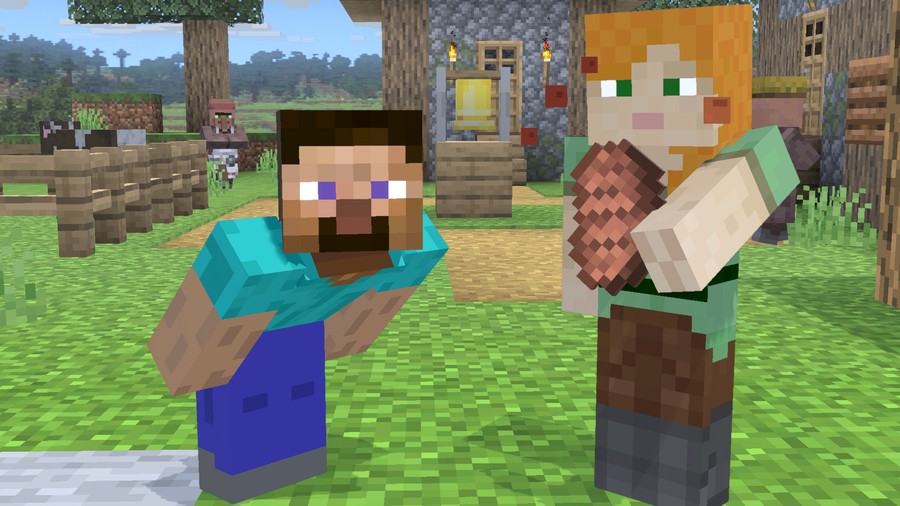 Minecraft is all about creating and crafting things, so it's no surprise Masahiro Sakurai wanted to incorporate this in Super Smash Bros. Ultimate when he was working on the Steve and Alex fighter DLC.
A fan-made mod recently demonstrated how it's possible to import skins from Minecraft into the game, and it seems Sakurai had something similar but different in mind. Instead of skins, he wanted players to be able to import Minecraft stages with a special level editor.
According to a translation of his latest Famitsu column (thanks, Robert Sephazon), he gave up on the idea, describing it as "impossible":
"Originally, Sakurai had an idea to create a level editor that would have allowed players to create a stage in Minecraft and import it into Super Smash Bros. Ultimate, but gave up on the idea pretty early, simply because it was "impossible," as Sakurai puts it."
In place of this is Minecraft World - which is made up of six different biomes. If you input a certain button combo, you can even select the specific biome to play in.
Is this feature something you would have liked added to Smash Bros. Ultimate? Have you tried out the new Minecraft DLC yet? Tell us down below.
[source twitter.com, via gamingreinvented.com]